Whether your first book or your tenth, we are here to provide training and support on your self-publishing journey. Rooted in Catholic beliefs, we help you keep God at the center of your work and accelerate your publishing goals for all genres.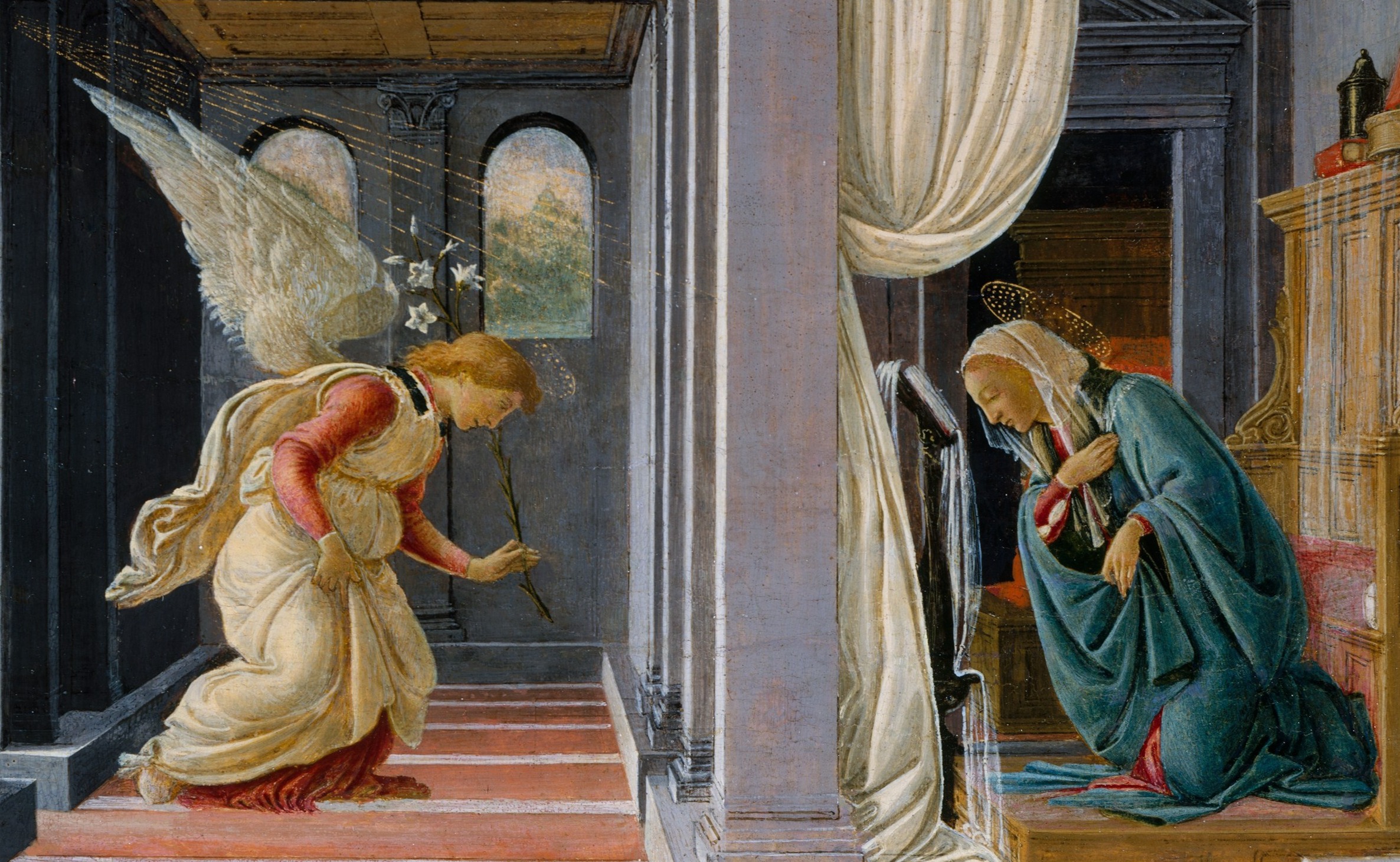 WHY "FIAT"?

The word "fiat" describes the "YES" Mary gave when the Angel Gabriel announced God's request that she bear the Son of God. Her response, meaning "let it be done" showed her immense faith and trust in doing God's will. We invite you to deeply discern God's will. If you believe you are being called to tell your story, create a resource for the Church or publish any genre of book, we invite you to also say YES, and we are here to help!
2023 is your year! Start writing, shake the dust off that manuscript, hold a hard copy of your book, and increase sales.

WE HELP AUTHORS AT ALL STAGES
Does any of the following sound like you?
1

You are feeling called to write or illustrate a book but don't know where to begin. Is there a market for this book? What is my unique angle?

2
You have a solid idea for a book and maybe even a first draft, but are feeling stuck. What steps do I take next? How do I get feedback and beta readers?

3
You are ready to finally turn your manuscript into a book. It's time to dust it off and get things moving. Is my manuscript ready? What types of editing do I need?

4
You are struggling to find the right editors, designers, and printers to complete your book. How do I make sure my vision is properly executed? How do I know I'm hiring the right people?

5
You are ready to publish but not sure which platforms you should use. Do I print it myself? Should I try Amazon? Start my own website?

6
You've already published but need marketing ideas and a plan to get more sales. How do I get more eyes on my book? Why can't I beat the algorithm?

Artists, this is for you, too! Finally illustrate the book you've always wanted to create.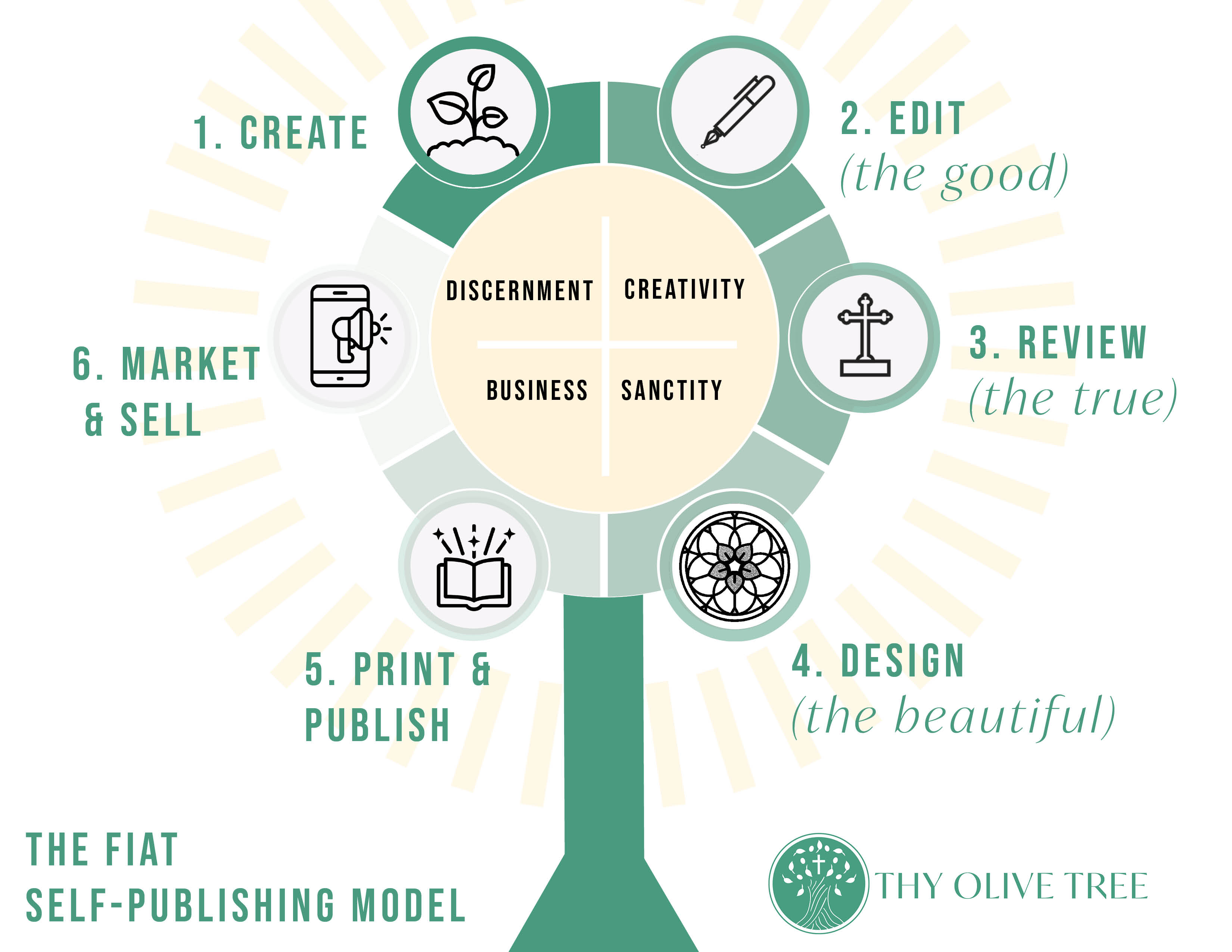 THE FIAT
SELF-PUBLISHING MODEL
Our unique model draws on the richness of the Catholic faith, teaching you how to create a high quality book that is good, true, and beautiful.
It includes all aspects of self-publishing from initial concept to first sale and beyond.
Whether or not your book is faith-based, we invite you to think of God as your Publisher, aiming to produce something pleasing to Him.

Learn how to do self-publishing right. Create something so unique and beautiful people assume it was "traditionally" published.



USE OUR MODEL TO CREATE THE FOLLOWING

Children's Books
Memoirs
Prayer Journals
Art Books
Planners
Novels
Conversion Stories
Fantasy
Poetry
Devotionals
Catechetical Resources
& More!


We focus on the business & logistics of self-publishing so your idea, draft or manuscript actually gets written and published, and has the best chances at being seen.

IS THE FOLLOWING IMPORTANT TO YOU?


✔️ You want to keep God at the center of your work.
✔️ You want creative control and freedom to make your book YOUR way.
✔️ You want to fast track your book, while saving money.

✔️ You long for community and people to bounce ideas off of. Aka your friend or spouse is getting bored by your discussion of paper samples :)
✔️ You want training that is specific to the Catholic market and aligned with your values and beliefs.


BECOME A MEMBER

Member Benefits Include: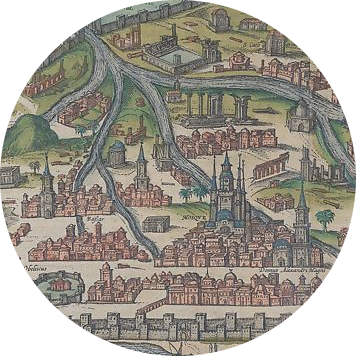 SELF-PUBLISHING 101 COURSE
We'll walk you through the main aspects of self-publishing a good, true, and beautiful book, all through the lens of the Catholic faith.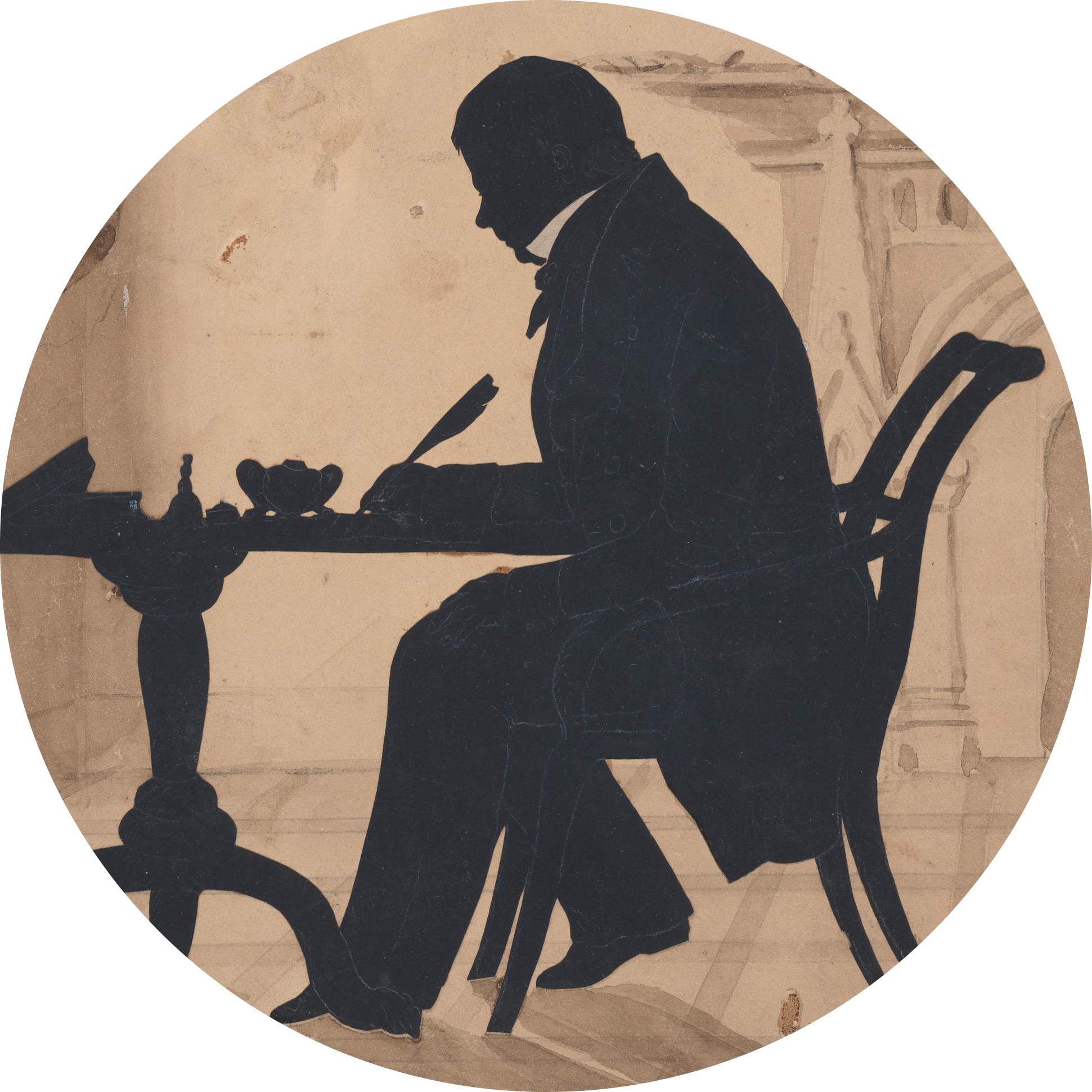 EVENTS
Access member-only events where we interview Instructors and authors, hold workshops, and learn from subject matter experts.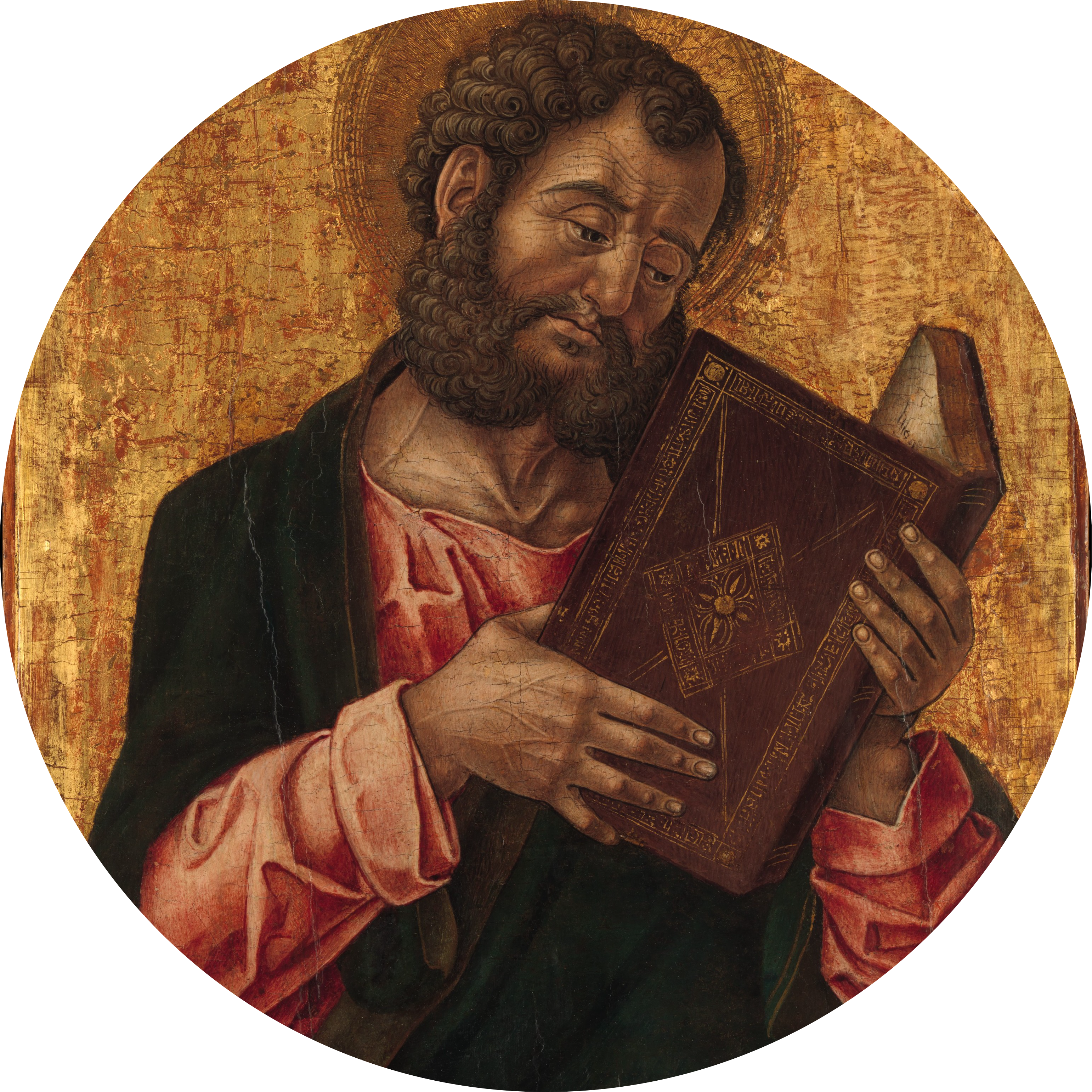 INSTRUCTORS
Our 16 instructors will discuss topics like editing, cover design, marketing, public relations, ebooks, translation, religious education and so much more!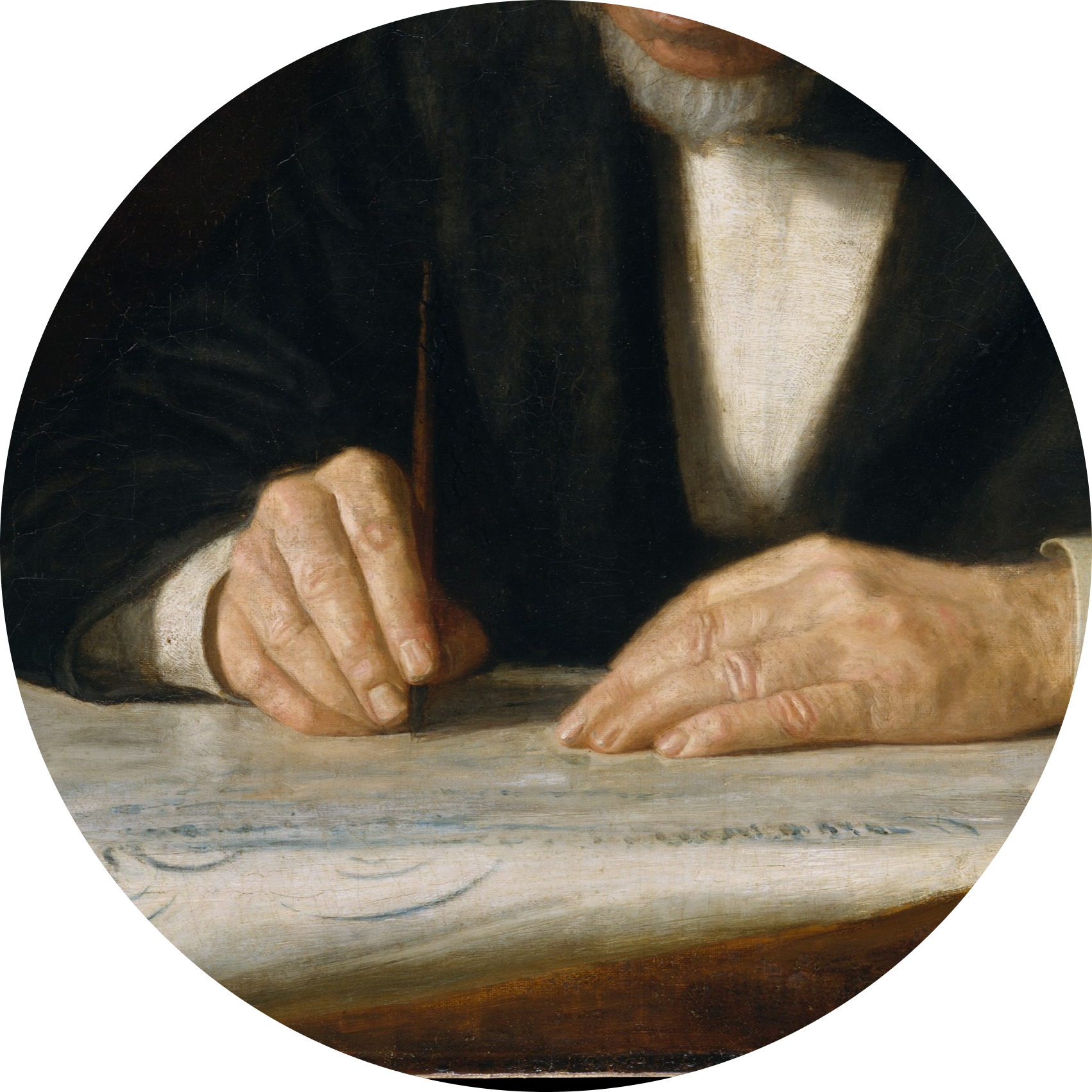 DIGITAL LIBRARY
This right here is a GOLD MINE. Access incredbile resources such as: where to find images in the public domain; the best hashtags for Instagram; how to create a 1-page business plan; and so many more!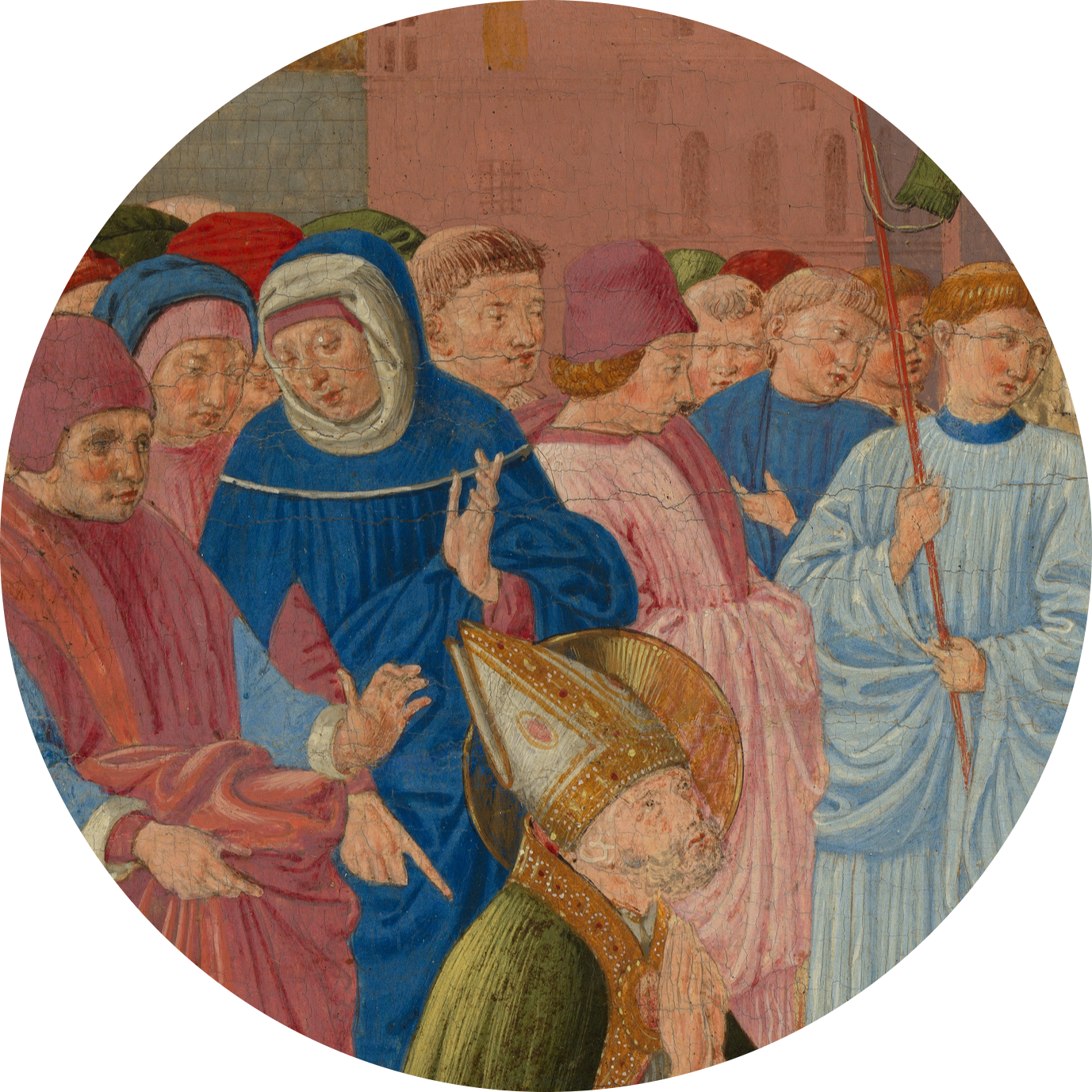 COMMUNITY
Self-publishing isn't meant to be done alone. As an Academy member, you'll learn, work and grow with one another. Watch live interviews, get paired up with other authors, sit in the "hot seat," ask for feedback, and gain knowledge from our growing list of instructors.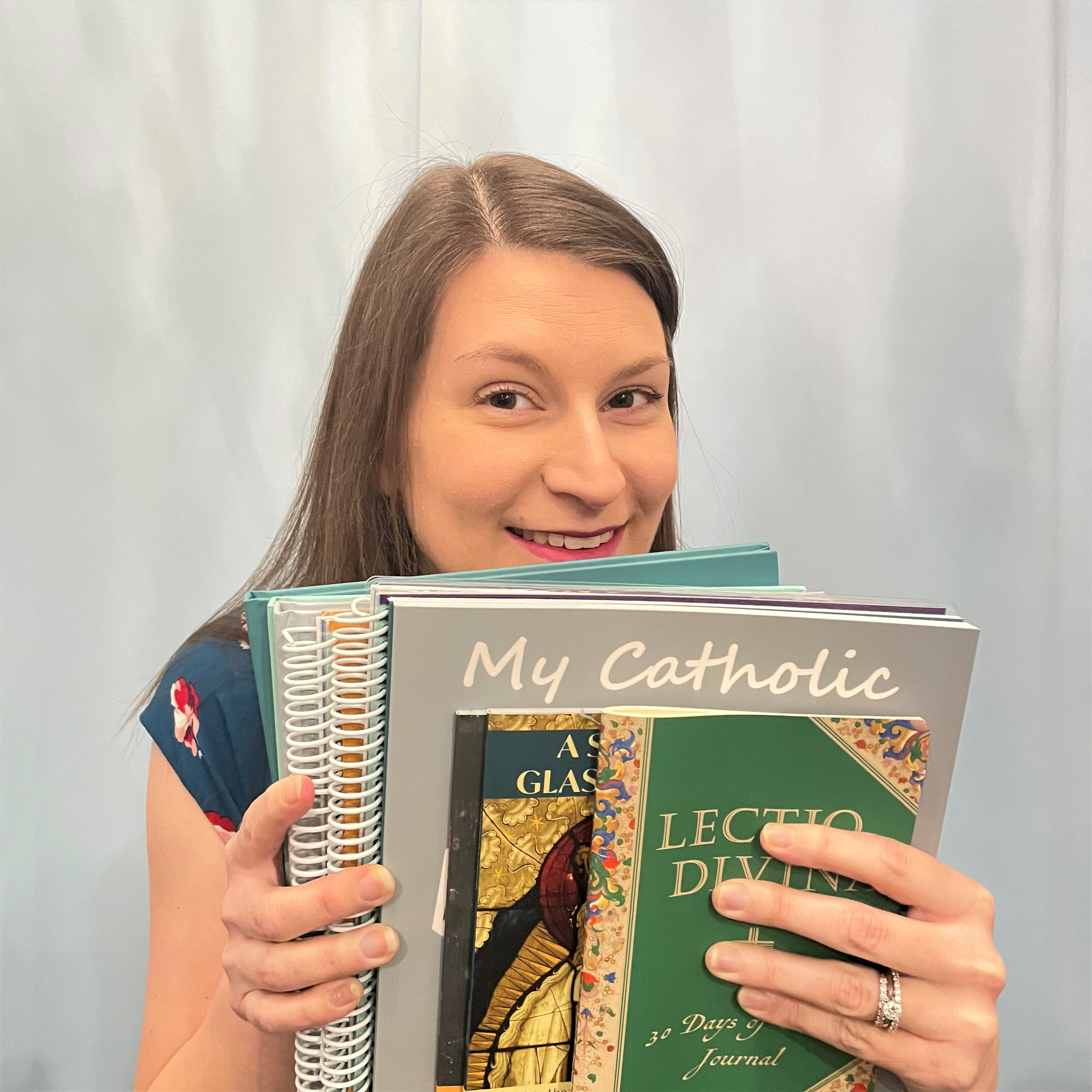 HI, I'M KATE!

I started self-publishing after I converted to Catholicism. Like many authors, it began out of a need for a book I couldn't find. I had the perfect idea, but no clear path for creating it. I spent hours upon hours researching, making expensive mistakes, learning the ins and outs of the self-publishing industry and tailoring it to fit the Catholic market.
As owner of Thy Olive Tree, I continue to self-publish my own books, while running a Market which features the books of nearly 25 independent authors.

CONSIDER ME YOUR GUIDE
My job is to make this as seamless as possible for you. There is so much information out there and it's easy to get sucked into hours of Internet searches without actually making any progress. Or worse... feeling even more confused.
Let me break things down into manageable pieces for you. I'll be coordinating Events. I'll tell you what's important to watch now, and what can wait until later.
I'll be asking our instructors the tough questions you've been trying to get answered, giving you a community to connect with the right people, coordinating discounts and benefits, listening to your needs and concerns, and challenging you to create the best book possible.
I couldn't do this without the support of our instructors. Let's get to know them now...




MEET OUR INSTRUCTORS

Academy Instructors each bring with them advanced knowledge in specific areas related to self-publishing. Academy Members get special access to our Instructors through live Events, discounts and digital resources provided for you!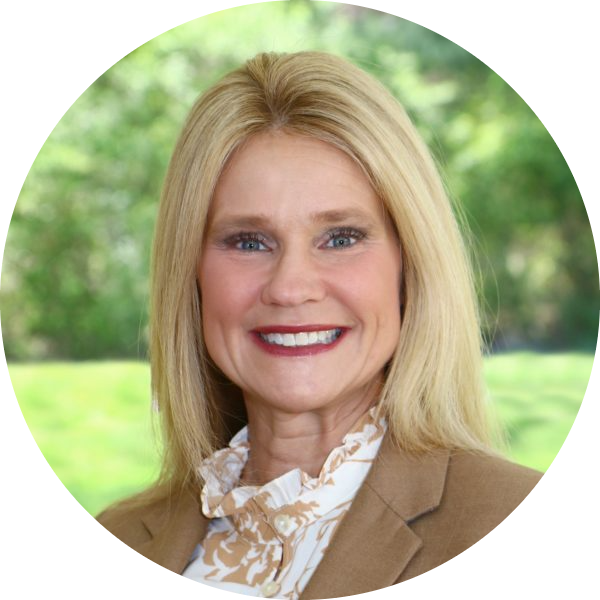 KATE SELL
Public Relations & Marketing
Kate Sell is the Founder and Managing Partner of Mission Advancement Partners. She is an organizational and communications strategist with more than 15 years of experience in business and nonprofit consulting. She is able to help authors better understand the Catholic landscape in the 21st Century, and guide them to effectively communicate to serve the needs of the modern Church.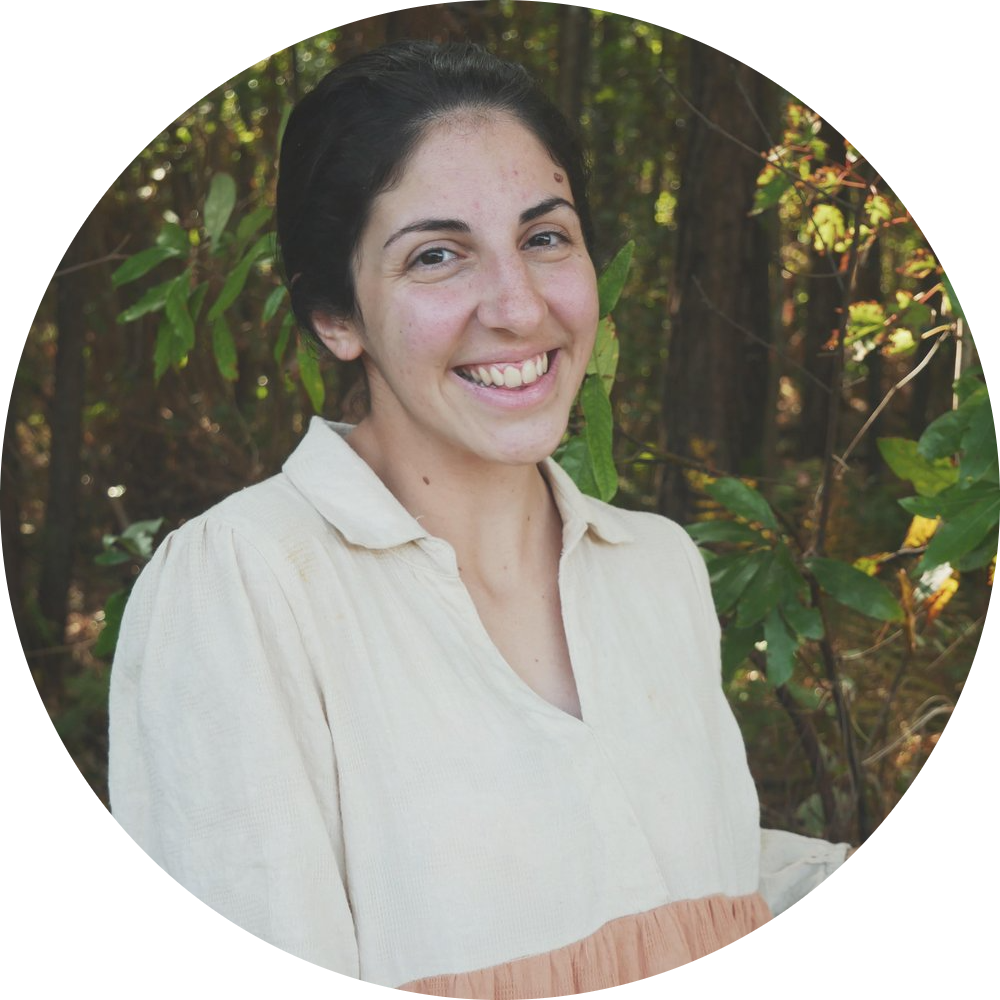 STEPHANIE PETTERS
Crowdfunding
Stephanie Petters is the author of Fools for Heaven: A Rhyming Collection of Moments From Our Holy Friends. Her company, Of Wood and Word, seeks to inspire people through the intersection of faith and poetry. Stephanie successfully launched Fools for Heaven through Kickstarter and now, as a crowdfunding instructor, assists other authors to launch their own dreams.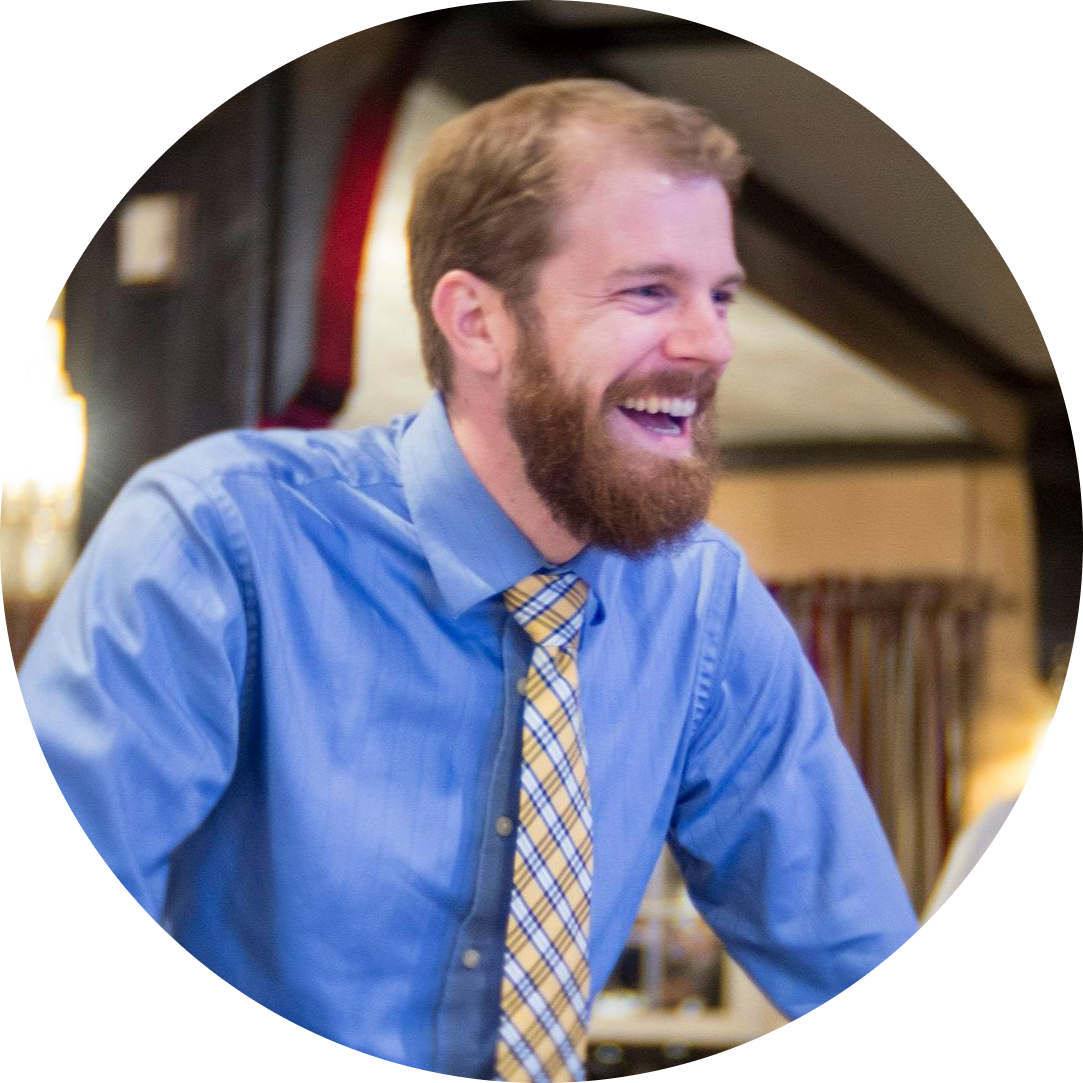 JAMES OLSEN
Law
James T. Olsen is a Catholic arts & entertainment attorney as well as partner at Seiler Law, PLLC. His mission is to help build and advance your mission. As a husband, and father of four, he witnesses the power of story on the imagination on a daily basis, and as a convert to Catholicism, his own imagination was first captured by the beauty of the Church. James is also a published photographer.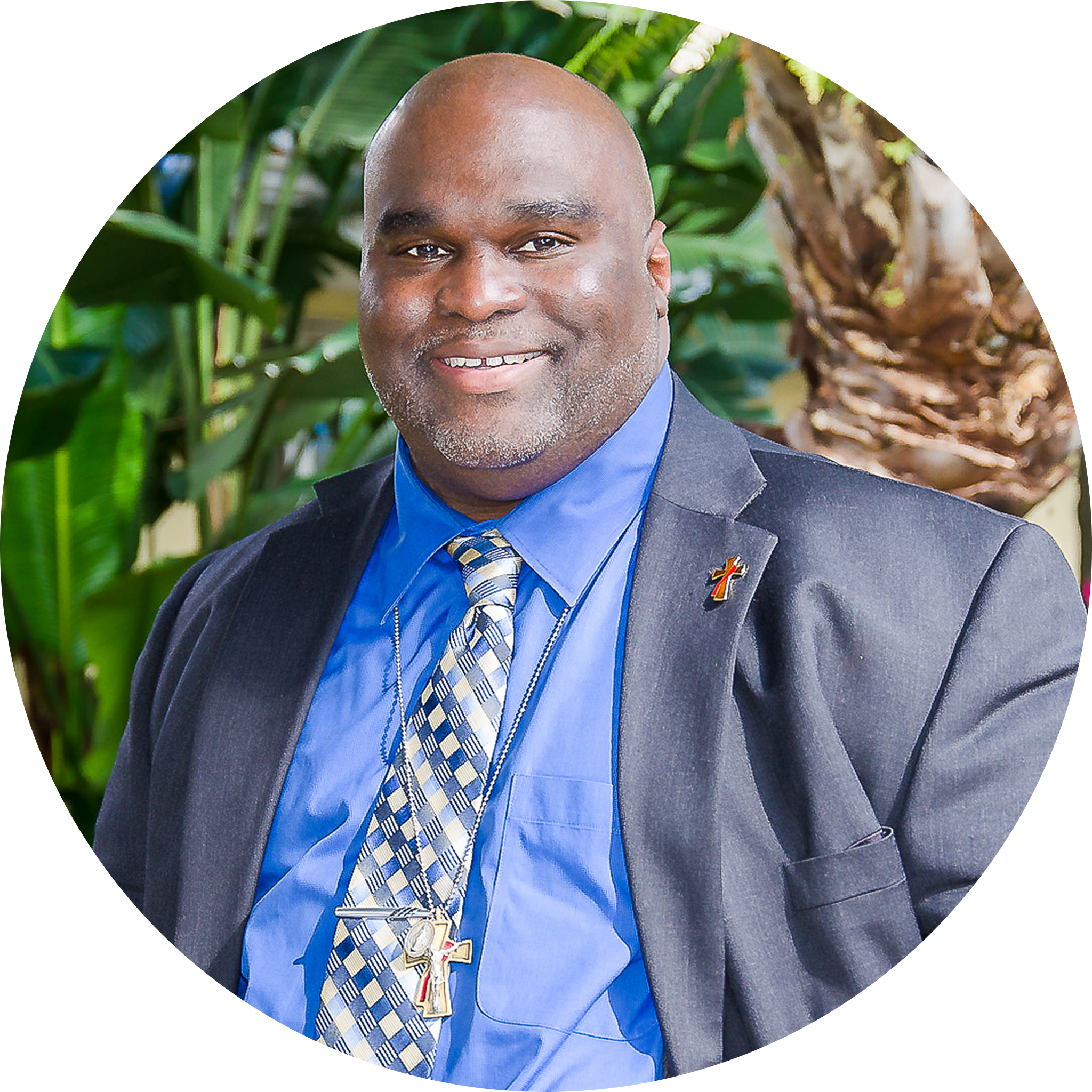 DEACON HAROLD BURKE-SIVERS
Spiritual Advisor
Deacon Harold Burke-Sivers is an internationally renowned speaker, award-winning author, and preacher. He holds a Bachelor of Arts Degree in Economics and Business Administration from the University of Notre Dame, and a Master of Theological Studies Degree from the University of Dallas. He has appeared as a guest on numerous international Catholic radio and television programs, and is the host or co-host of several popular series on the Eternal Word Television Network.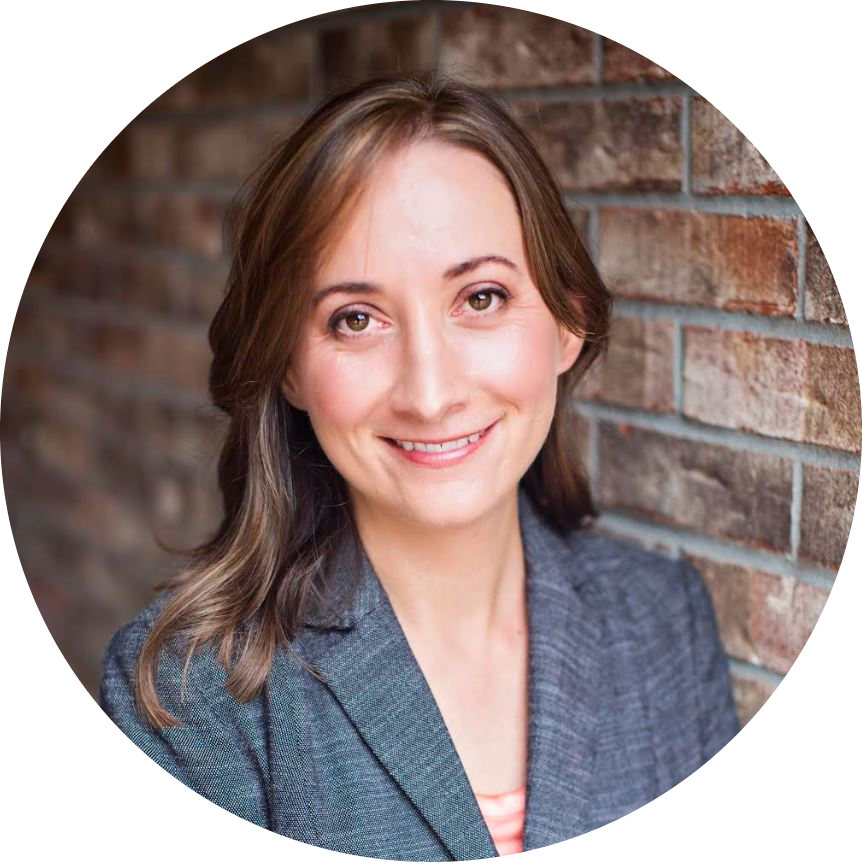 JACQUELINE BROWN
eBooks & Audiobooks
Jacqueline Brown is the author of 8 novels, including The Light and Awakening. All of her books are available as paperbacks, ebooks, and audiobooks. She has learned a great deal over the last six years as an independent publisher and enjoys sharing her knowledge with other self-published authors.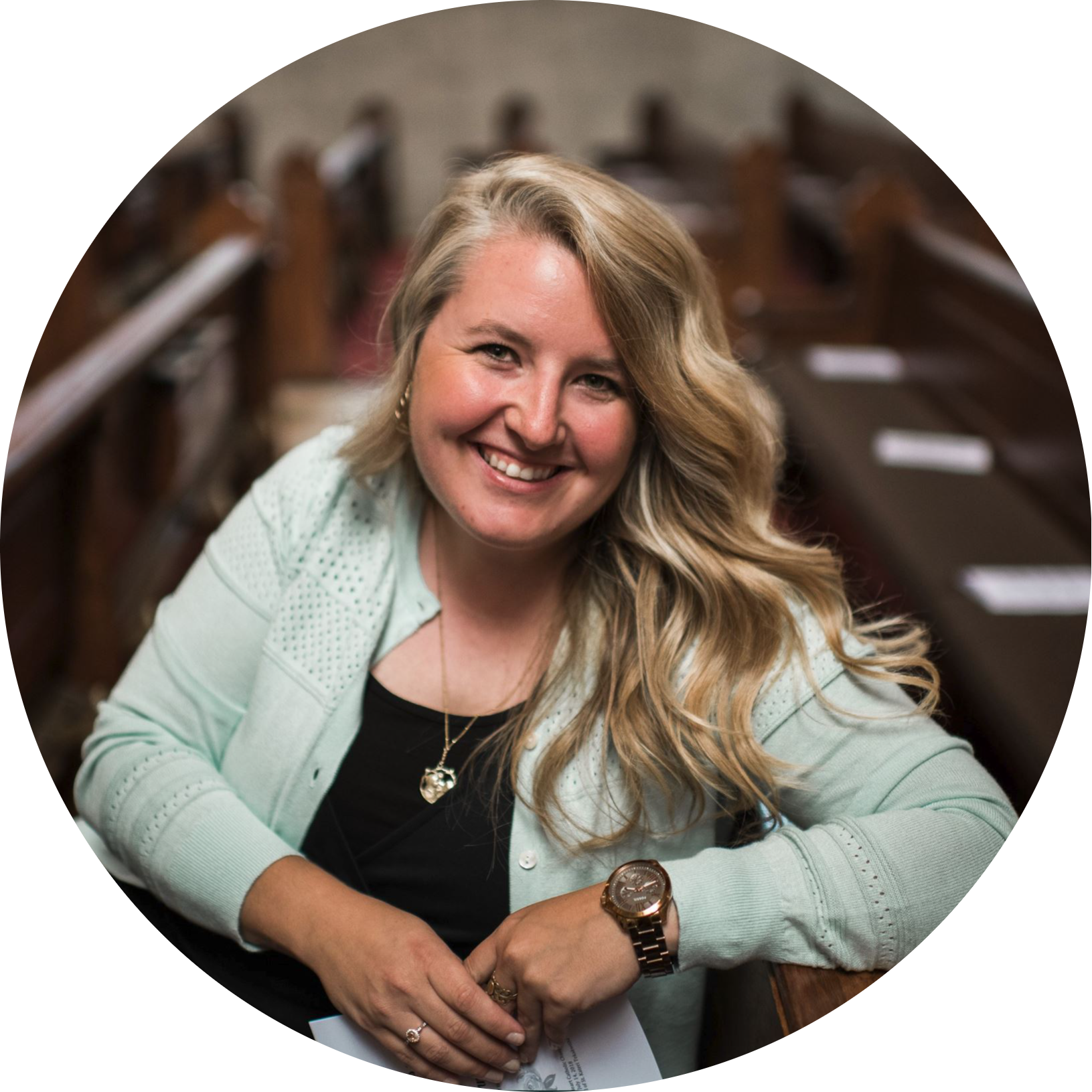 KATIE BOGNER
Religious Education
Katie Bogner is a Catholic School Teacher and Director of Religious Education. For over a decade, she has run a religious education website where she shares free lesson plans, printables, and other resources for Catholic homes and classrooms. She also is the author of the books Through the Year with Jesus: Gospel Readings and Reflections for Children as well as Through the Year with Mary: Ponder and Pray Together with Children.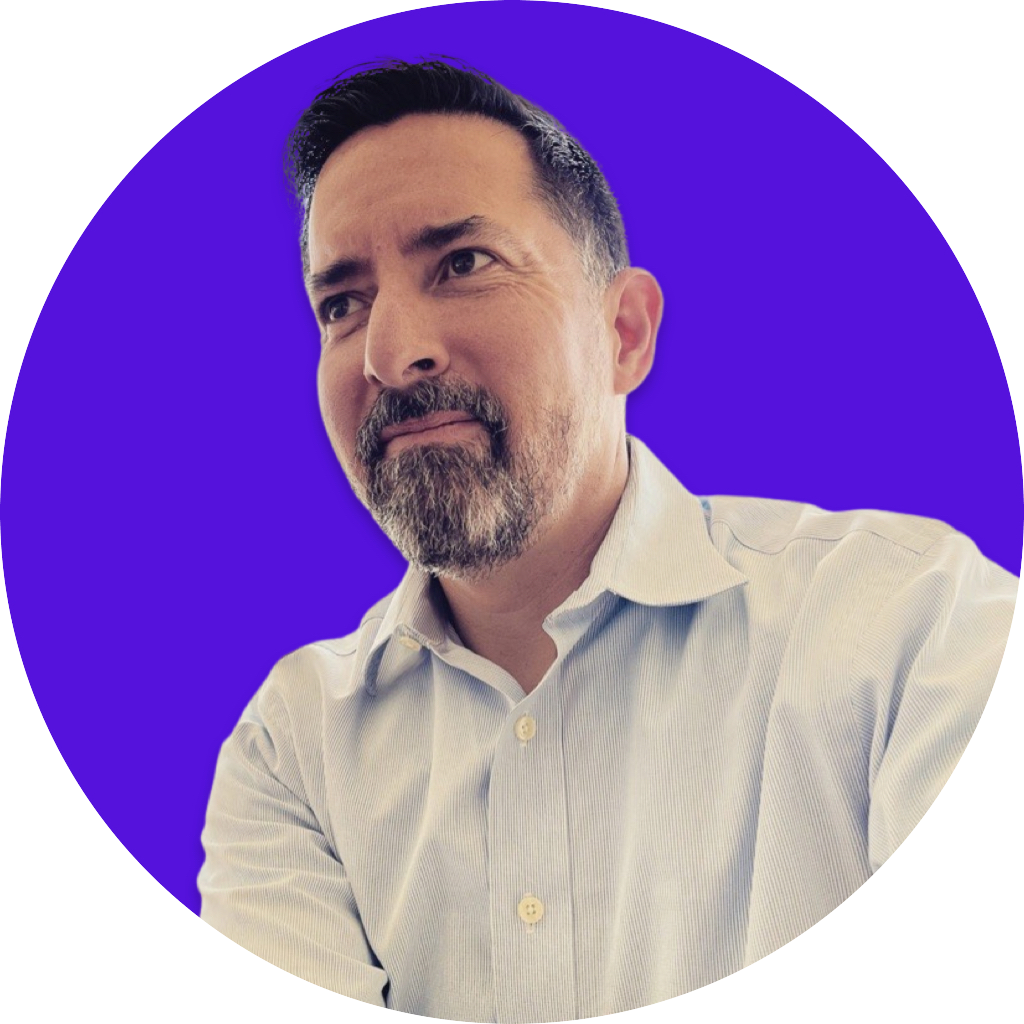 GREG JOHNSON
Email & Amazon
Greg Johnson is a serial entrepreneur who is passionate about helping others achieve their goals. He has built six and seven figure businesses in the past. Currently, he and his wife Erica run The Little Catholic Box, a subscription box for Catholic women, while raising 7 kids. Greg also serves as Head of Coaching inside the Capitalism Incubator, a mentoring program designed to help entrepreneurs build 7 and 8 figure businesses. In his free time, Greg offers 1 on 1 and group mentoring for online business owners, and runs a small email marketing agency.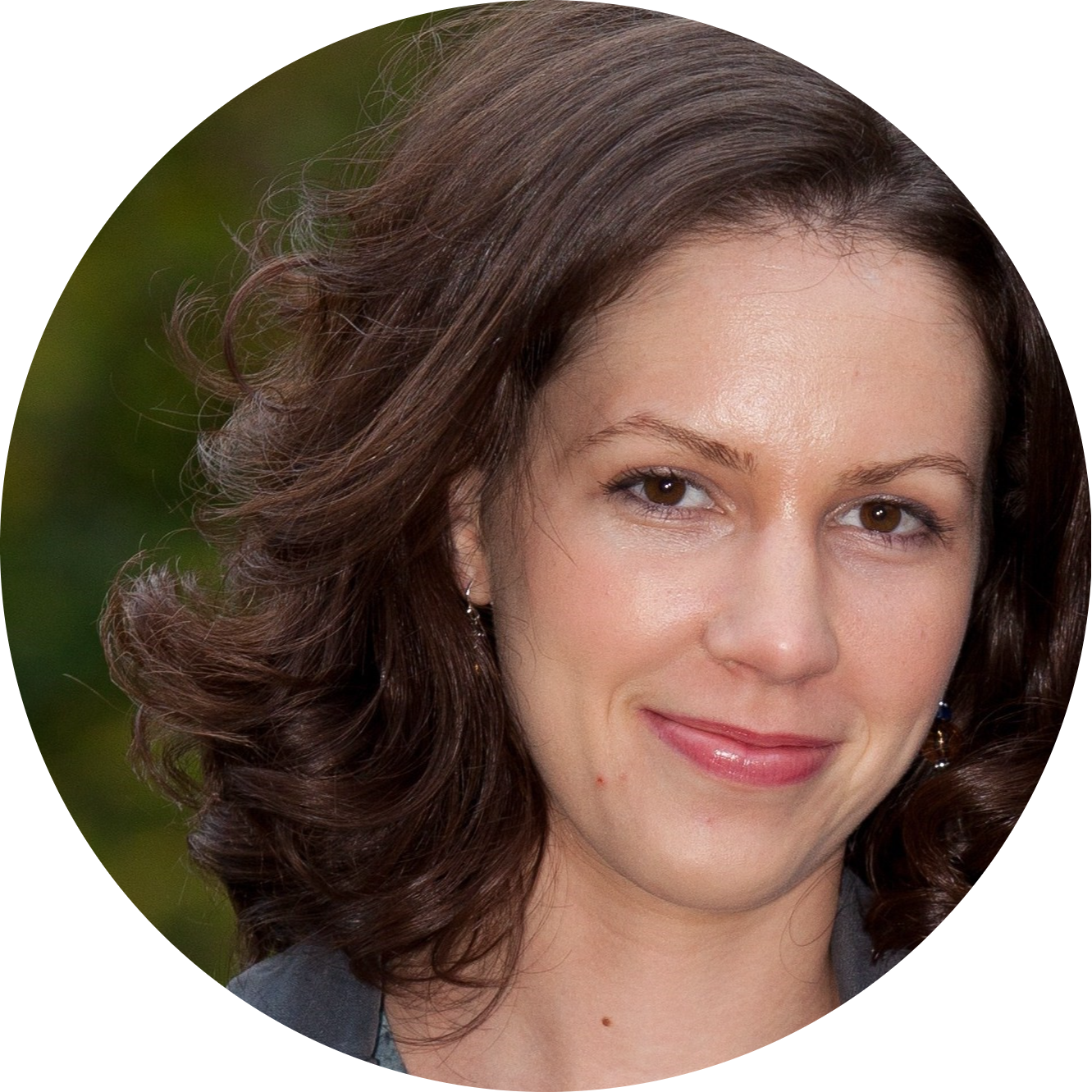 JODY C. BENSON
Writing & Editing
Jody C. Benson is a freelance writer and editor. After earning her master's degree, she taught writing as an adjunct instructor and served as a writing coach and tutor. Her love of writing led her to work for various traditional publishing companies where she's been the editor of over fifty nonfiction books. In 2021, she self-published a journal called Behold: A Reflection Journal Where Wonder, Creation, and Stewardship Meet.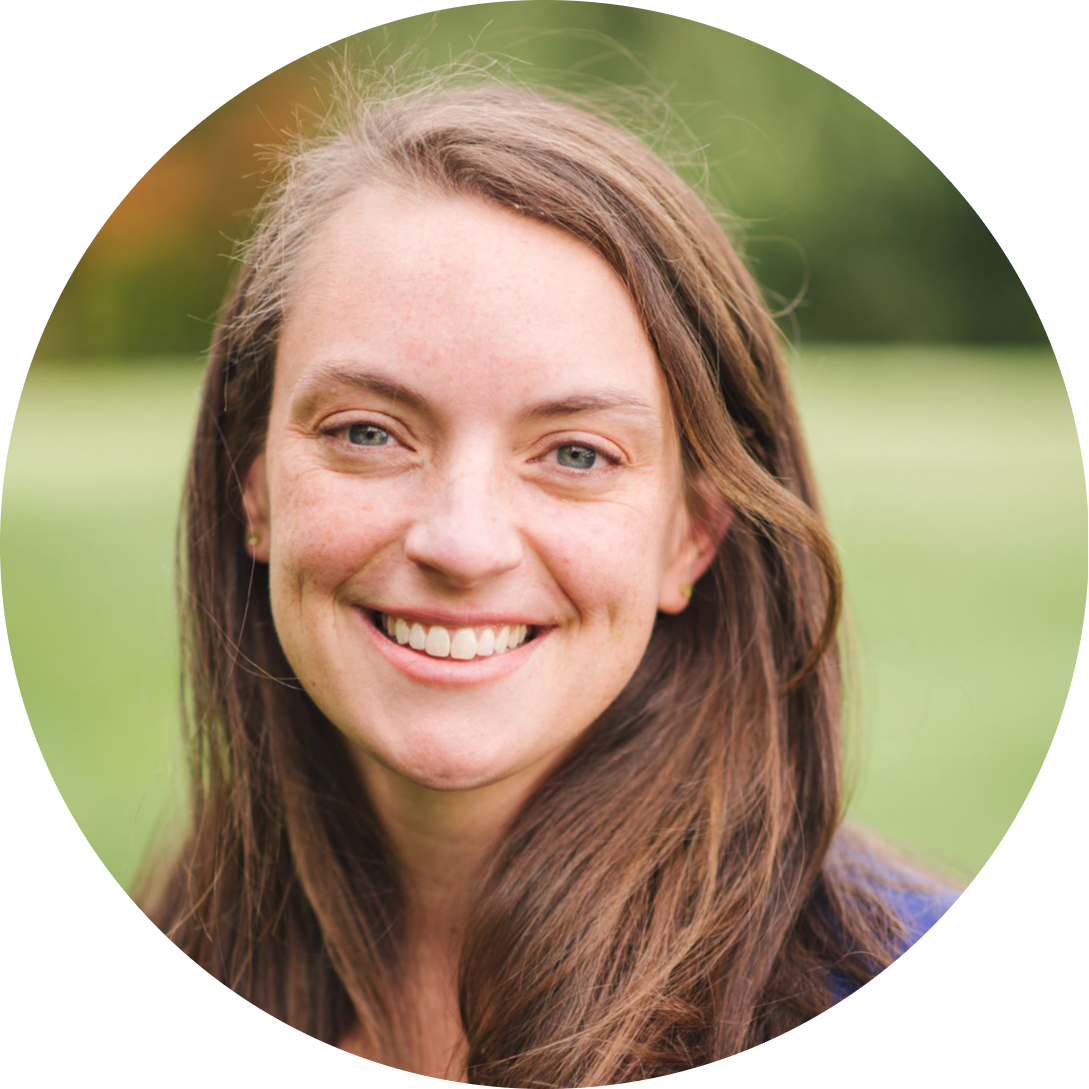 LINDSAY SCHLEGEL
Writing & Editing
Lindsay Schlegel is an author and editor with over eighteen years' experience in traditional publishing. She has worked as a bookseller, agent's assistant, and in the publicity, marketing, and editorial departments of publishers large and small, often focusing on children's books. She is currently pursuing a Master of Fine Arts degree with a concentration in fiction at the University of St. Thomas, Houston.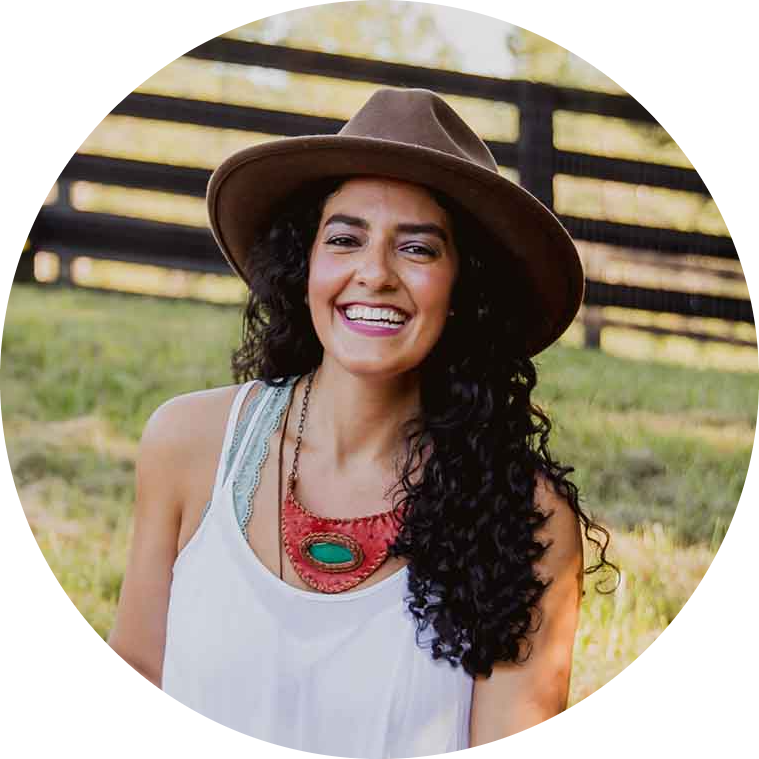 CHRISTINE MARIE LACAYO
Multicultural Storytelling & Translation

Christine is a multilingual content writer helping mission-driven brands grow an engaged and diverse following using brand storytelling through a multicultural lens. She focuses her work on blogging, email marketing, and translations. Join her newsletter for more on content writing, multicultural marketing, and the intersections of living a life in faith while caring for our common home!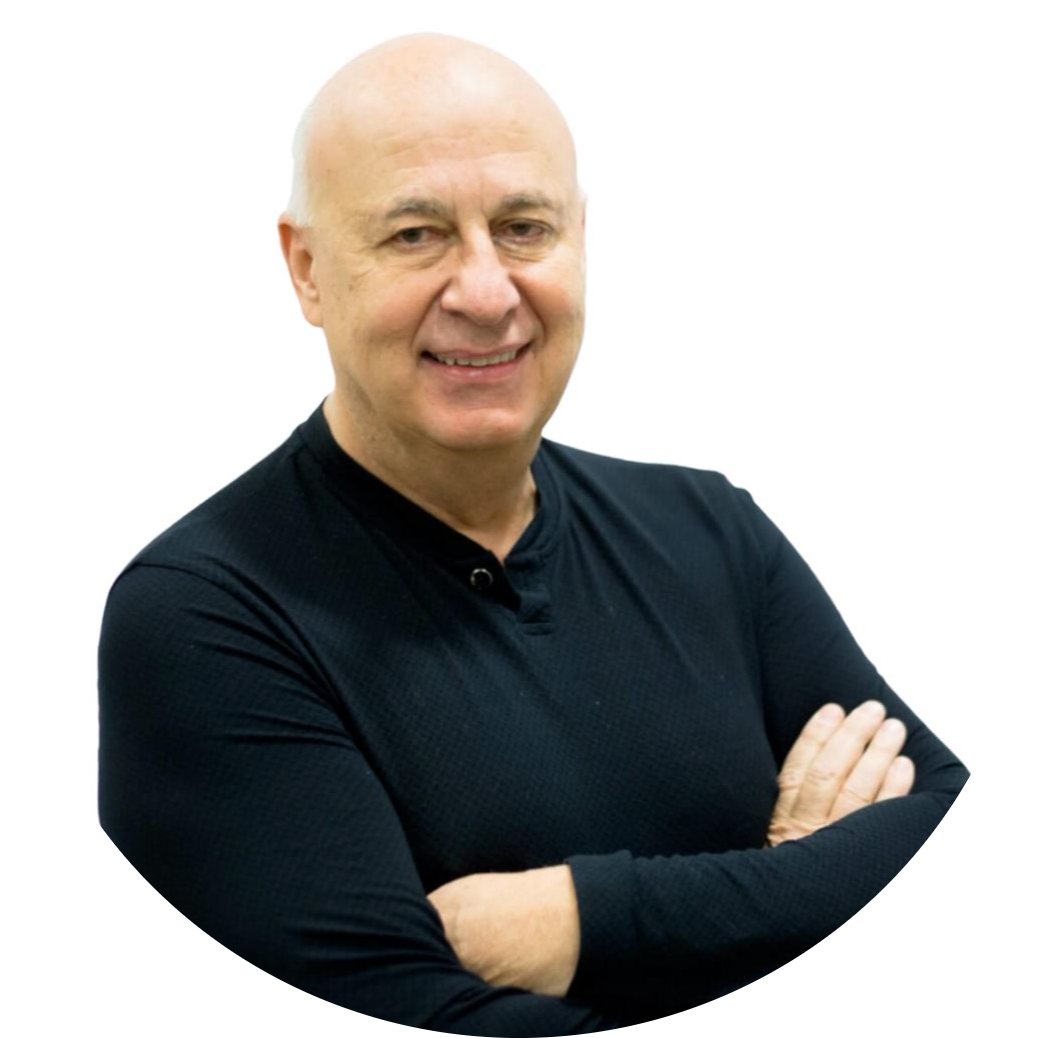 HENRY KUTARNA
Business Coaching
Henry Kutarna is a long-time investor, CEO, mentor, coach, business owner and life-long Catholic. Also known as The Catholic CEO, Henry's mission is to help faithful Catholics build and operate businesses for the greater glory of God. Throughout the years, he has learned many secrets to successful business and is here to offer that wisdom for the sake of your business.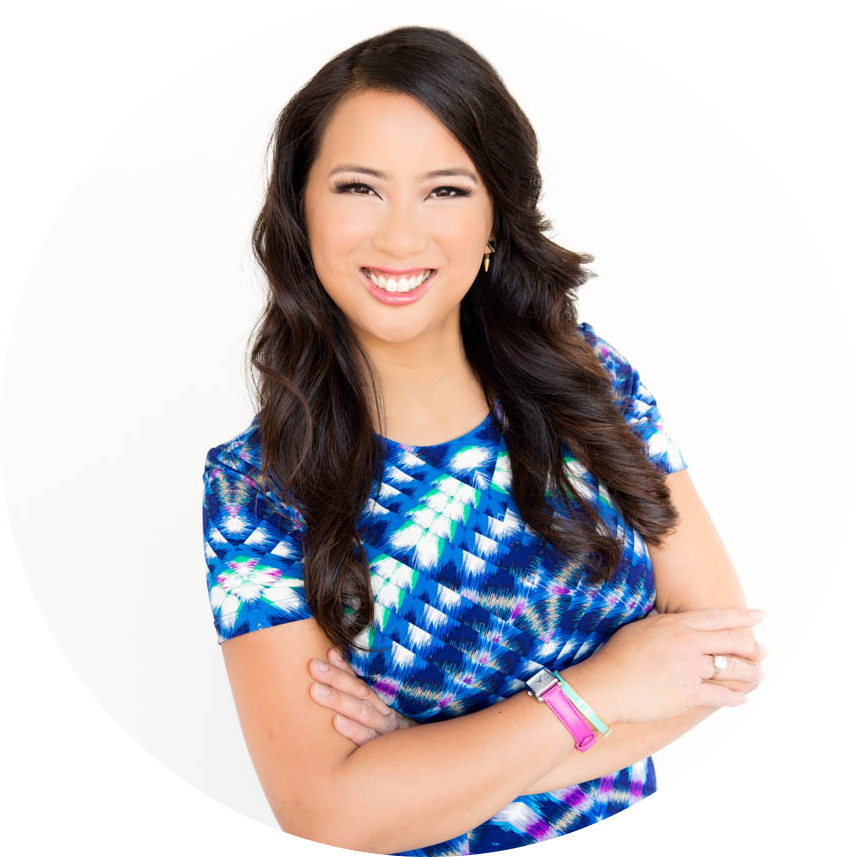 LISA CANNING
Business & Mindset Coaching

Lisa Canning is a mom of 10, and founder of Wealth Without Guilt, an Academy and Coaching experience for Catholic moms who want to build businesses from home. Author of the book The Possibility Mom: How to Pursue Your Dreams While Being a Great Mom at the Same Time, Lisa is passionate about helping authors see their book as a spring board for recurring revenue for years to come.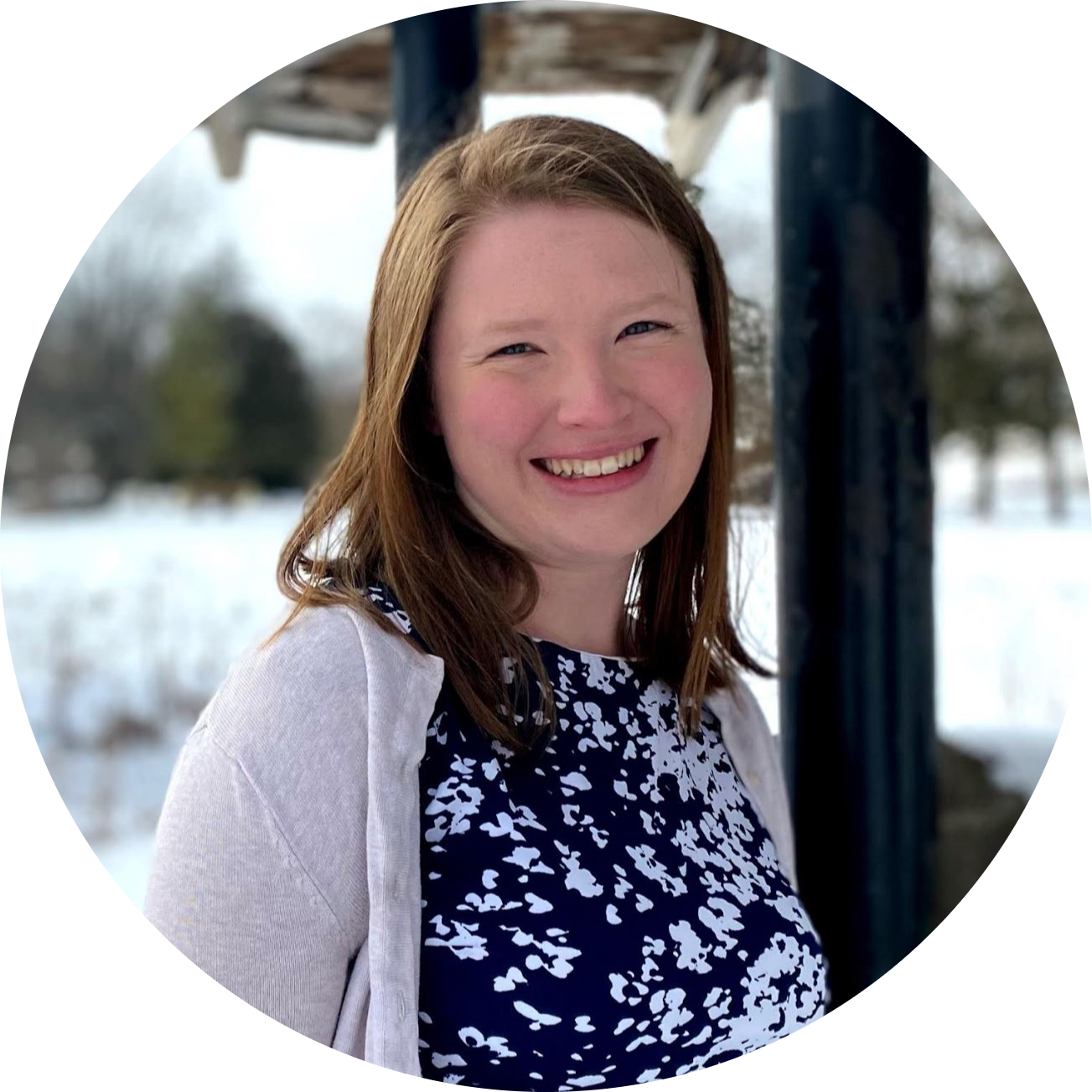 BENITA THOMPSON
Book Cover Design
Benita Thompson has worked in book cover design and formatting since 2016, and is passionate about making professional yet affordable design accessible to indie authors. Besides collaborating with clients on commissioned projects, she also works to share principles and techniques of book design so authors can accomplish it on their own. Benita has self-published three books and loves Jane Austen, Dutch food, and thunderstorms.

CATHY KNIPPER
Publicity
Cathy Knipper has worked with authors as a coach and book publicist since 2009, with a focus on the Catholic sector. Her goal is to connect authors of quality books with readers who wish to be inspired in their faith journey. She strives to guide authors in developing a workable marketing plan with a combination of innovative and traditional avenues.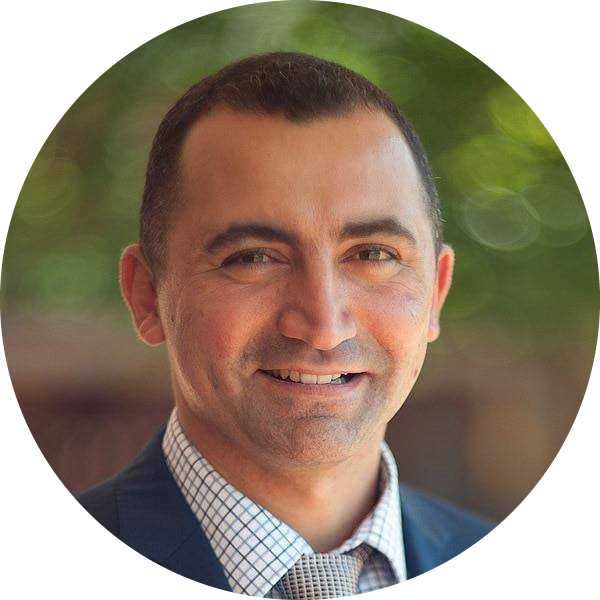 CHARBEL RAISH
International Distribution & Ministry Building
Charbel Raish is the founder of Parousia Media which, created in 2005, publishes and distributes books, study programs and events. Charbel has organized over 1000 face to face and virtual events consisting of local and international speakers who have featured all over Australia and the world.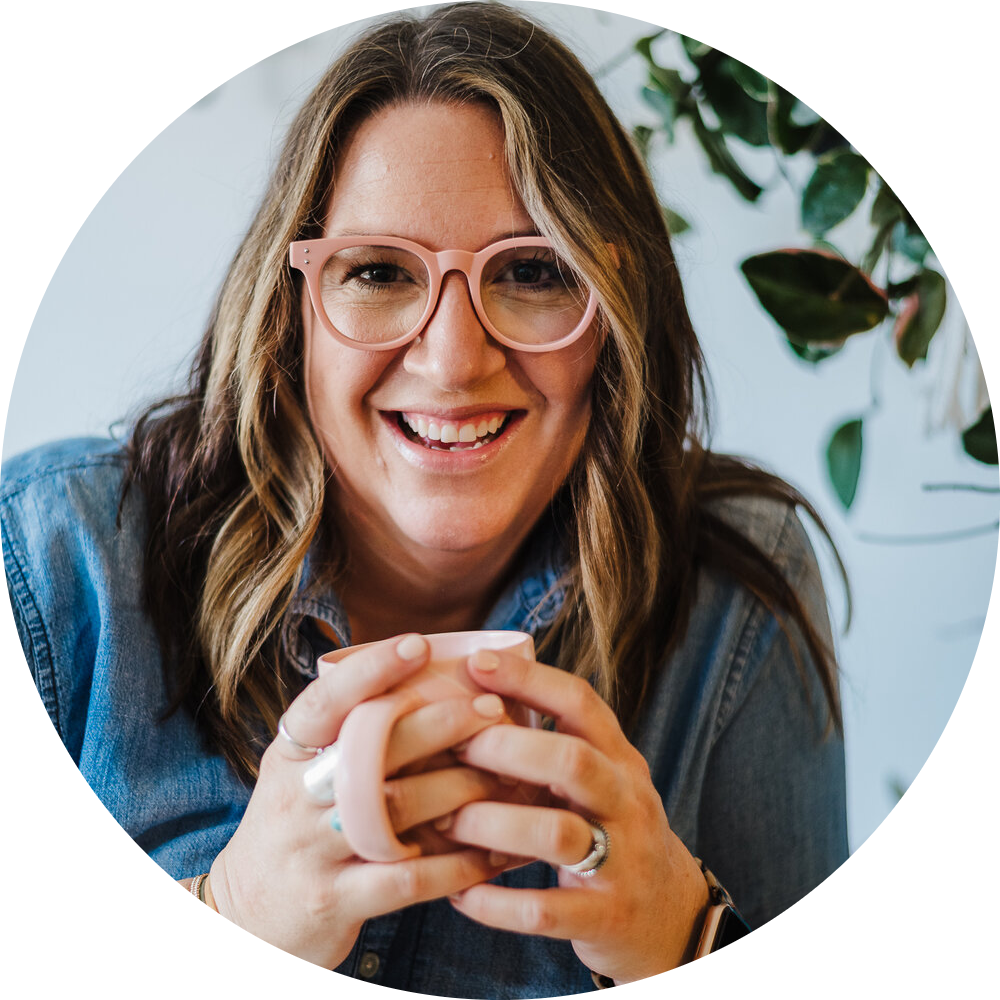 MOLLY BALINT
Instagram Growth
Molly is an Instagram Coach and Business Mentor. She believes in teaching with simplicity and clarity, so that you can grow a successful business online and cultivate a beautiful life offline. Molly has worked in the online space for 19 years as a writer, professional photographer and social media strategist for the web's #1 global media company for parents.
LEARN MORE ABOUT OUR MODEL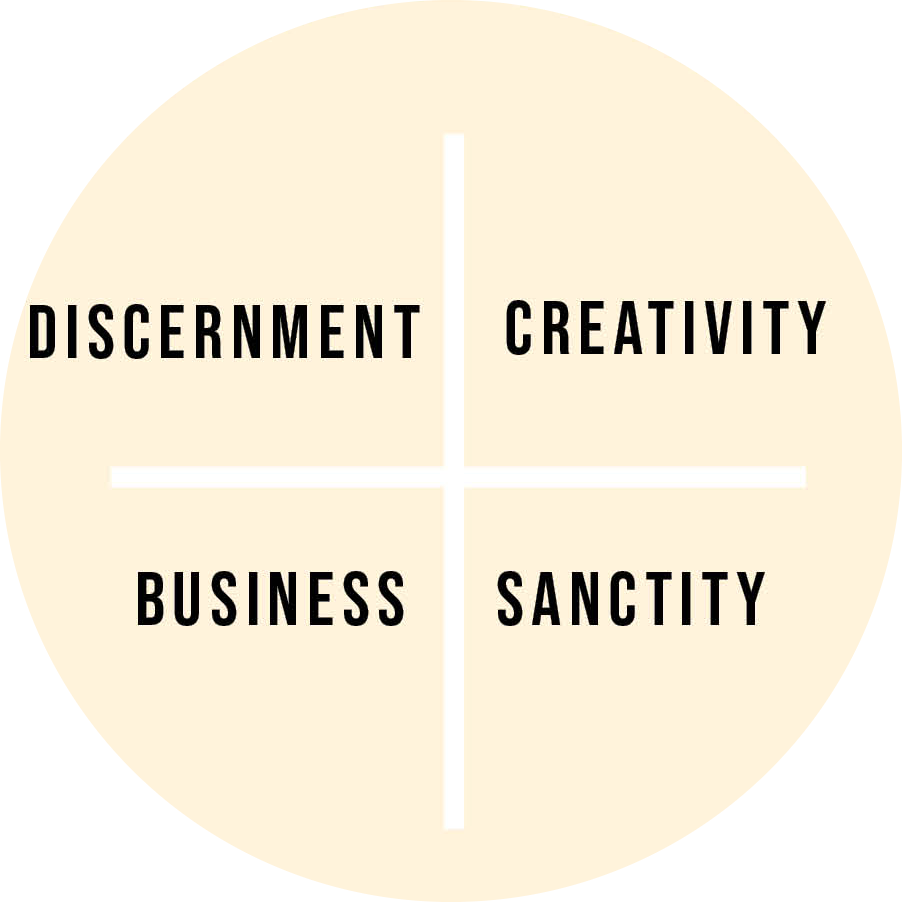 THE CORE
At the core of our model, we focus on discernment of God's will; creativity and innovation; business acumen to propel our message responsibly; and the ultimate goal -- sanctity -- growing closer to God. With these four areas at our core, we can move through the six stages of self-publishing.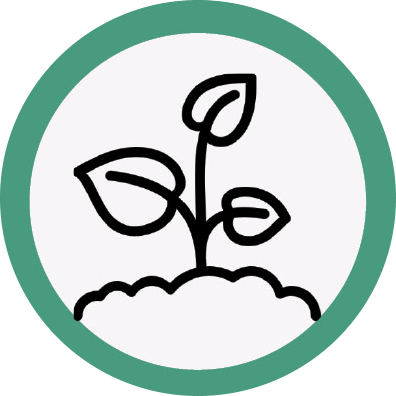 1
CREATE
In the beginning was the Word, and the Word was with God, and the Word was God. -Jn 1:1
We long to create for the glory of God. We keep God at the center of the creative process.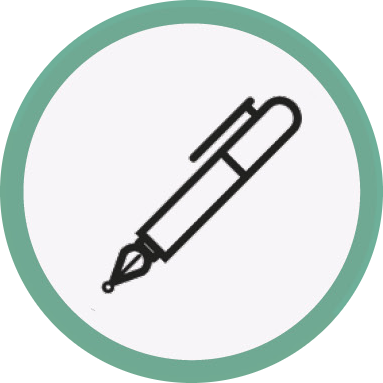 2
EDIT
(The Good)
We aim to produce something good. We seek out beta readers and hire professional editors.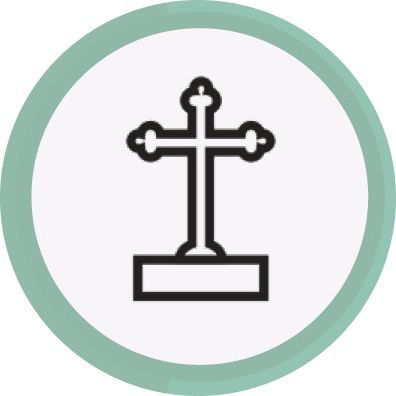 3
REVIEW
(The True)
Our work must be true to Catholic Church Teaching. We seek Imprimaturs or theological review, if needed.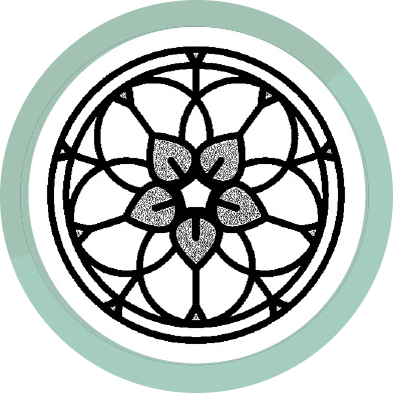 4
DESIGN
(The Beautiful)
Our faith is beautiful and so are our books. We hire professional designers that breathe beauty into our work.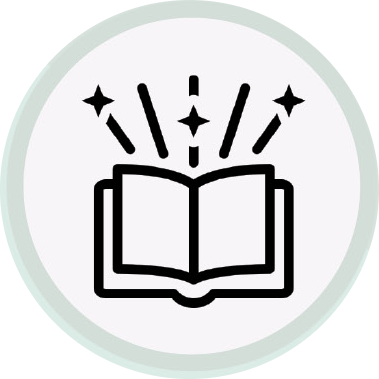 5
PRINT & PUBLISH
We take a leap of faith and make our book available to the masses, using technology and platforms best suited for our goals.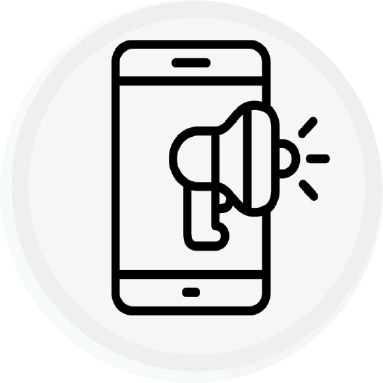 6
MARKET & SELL
We build community and share our work with others!

SUBSCRIBE TO OUR EMAIL LIST
Let's stay in touch!
Subscribe for self-publishing tips, updates on our Academy, and more!