Learn how to self-publish through the lens of the Catholic faith.

~or~
Gain marketing skills for your already-published book.

ENROLLMENT HAS CLOSED
Join our waitlist to be notified when we reopen!

MEMBERSHIP INCLUDES
✔️ SELF-PUBLISHING 101 COURSE (BETA VERSION)

Our self-paced course modules contain 50,000+ words, jam-packed with helpful information to walk you through how to publish a good, true, and beautiful book through the lens of the Catholic faith.
We cover business, discernment, innovation, sanctity, creation, editing, design, review, printing, publishing, marketing and selling. You can view the full course outline with PREVIEWS here.
What makes it a "Beta Version?" We are continuing to build content and polish the course, and we want your feedback on it. Additionally, the course is fully text and we plan to add videos.

As we work to build up our video library, Members who join by May 1, 2023, can expect approximately 40 hours' worth of events throughout the year. Those joining after May 1, 2023, will gradually receive fewer events per year, as we scale back to 15-20 hours/year. All members get access to previous event recordings! Events consist of live interviews,
workshops, hot seats/critiques, lessons, and office hour chats with authors, guest speakers, and Instructors. Our schedule is available
here
. Most events are scheduled on Tuesdays and Wednesdays from 12-1pm or 8-9pm EST. This may change in the future, but events are always recorded so you have access for as long as you are a Member.
Check out the below video for a glimpse at what we talk about in the Academy

Academy Instructor, Charbel Raish, from Parousia Media, discusses discernment tips in this clip from one of our events!

To watch this video with Closed Captions, click
here
.
We recognize that marketing is a critical component in one's publishing journey, and we

welcome all previously-published authors who want to learn about marketing strategy. We've purposefully recruited many Instructors with marketing backgrounds. Our goal is to schedule at least 1 marketing-related event per month through May 1, 2024. After which, we'll have an incredible collection of marketing event recordings, and will continue to schedule marketing-specific events as needed. Additionally, our course has a Marketing 101 module.

Our
Instructors
are incredible! We have 15 Instructors with expertise in book design, marketing, translation, editing, law, publicity, Instagram, religious education, crowdfunding, business coaching, and ministry building. Members will have access to Instructors through our live online events. Additionally, some of our Instructors will be a part of our peer-to-peer community where they will be available to answer quick questions, or lead groups focused on their area of expertise.
Self-publishing is not meant to be done in a silo! We use an awesome community platform called Heartbeat.Chat (which we call the "Sacred Heartbeat" of our community.) It's here where you can learn from one another, ask for beta readers, celebrate each other's launches, and get that community support you've been craving.
This here is a GOLD MINE! Our Instructors have provided resources for you on things like "Tips for Working with an Editor" and "How to Create a 1-Page Business Plan." Additionally, we plan to add more resources throughout 2023 to complement our course.

View the list of resources here.

From our experience, it can be incredibly challenging to find Catholic illustrators, editors, book cover designers, typesetters, and more. We have done the hard work for you by building a directory of service providers.
Many of these professionals have chosen to offer discounts just for Academy Members. Currently, we have chosen to make these Directories private and only available to Members. We have 20+ illustrators, 25+ other service providers, and a short list of our favorite printers, with plans to grow the directory in 2023.

Large groups can sometimes be challenging to make connections. We want to make this easier by matching you up! Each month, we'll give you the option of being placed into a group of 2-3 people. Get to know other authors, share monthly goals, and support one another!
MEMBER BENEFITS

✔️ SELF-PUBLISHING 101 COURSE (BETA VERSION)
Learn how to get your book from idea to print.

✔️ ONLINE EVENTS
Connect with Instructors and take a deep dive into the world of self-publishing.

✔️ MARKETING FOCUS
Discover ways to increase your sales.

✔️ INSTRUCTOR ACCESS
Learn from the experts.

✔️ PEER-TO-PEER SUPPORT
Find community and connection.
✔️ DIGITAL LIBRARY
Access incredible, time-saving resources.

✔️ DIRECTORY & DISCOUNTS

Find qualified service providers AND save money.

✔️ MATCHUPS

Get to know fellow authors.

HEAR WHAT OUR MEMBERS SAY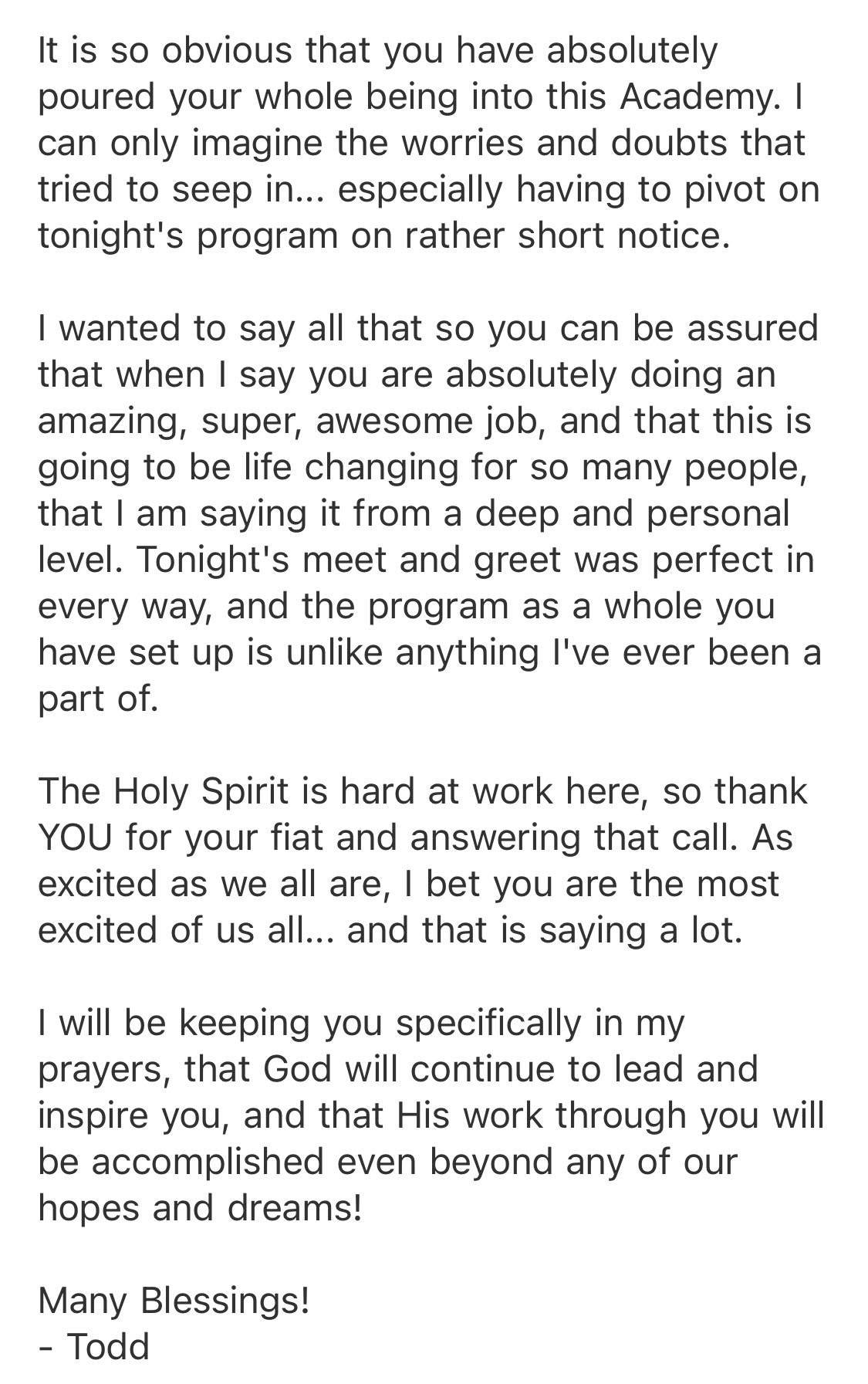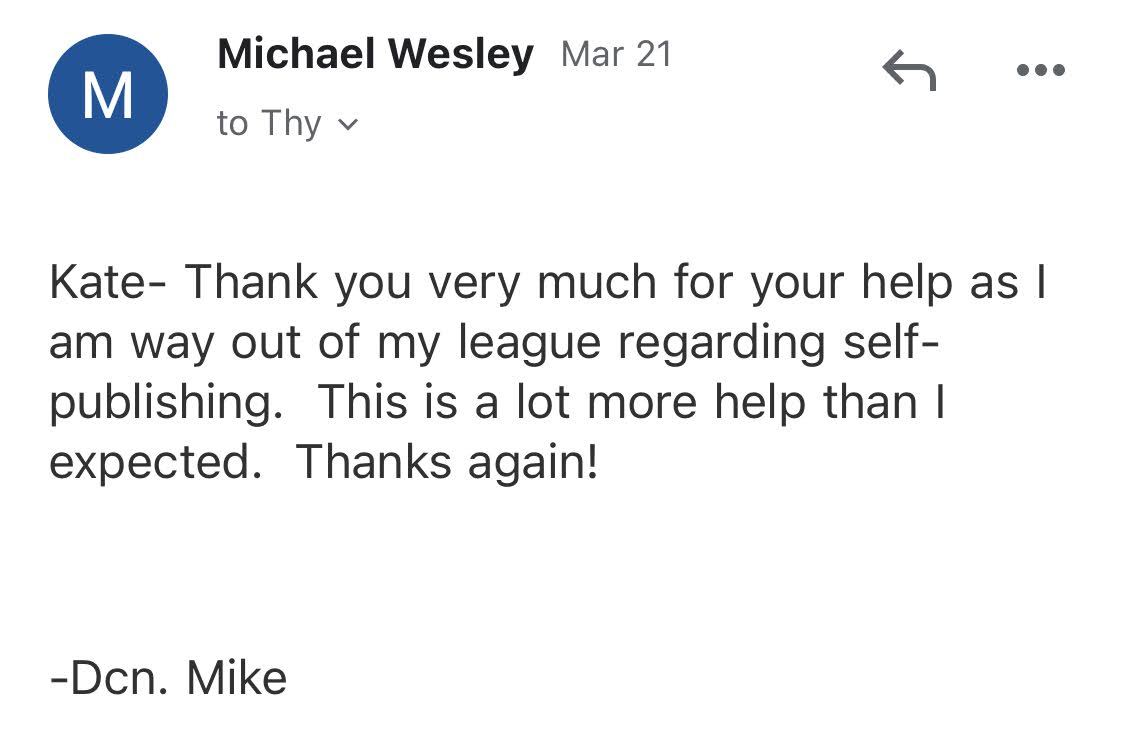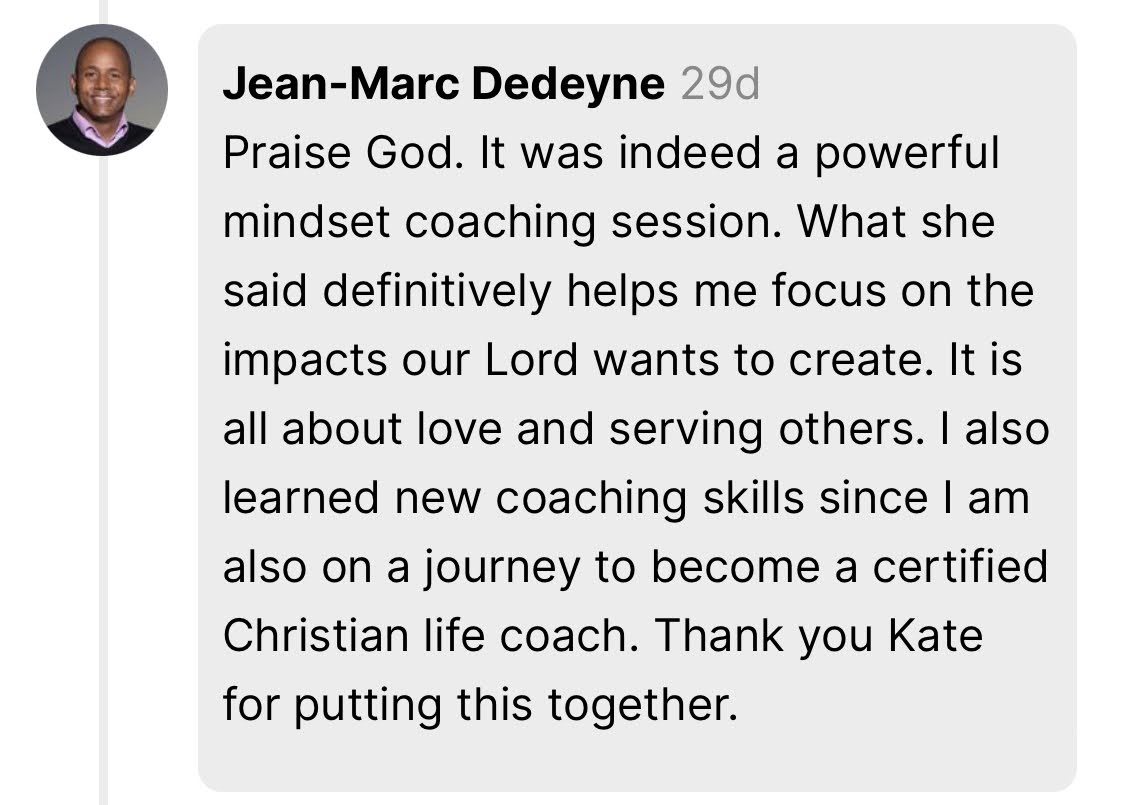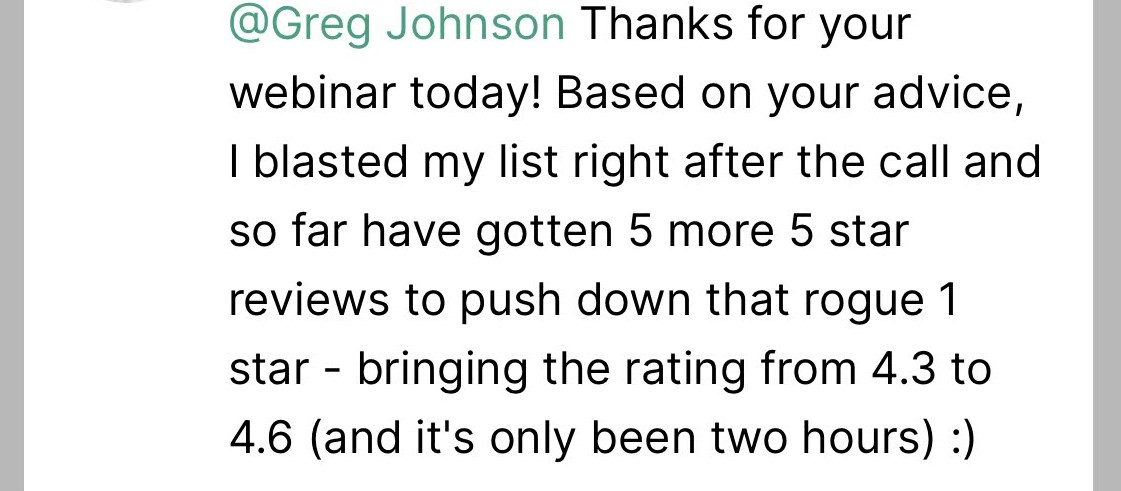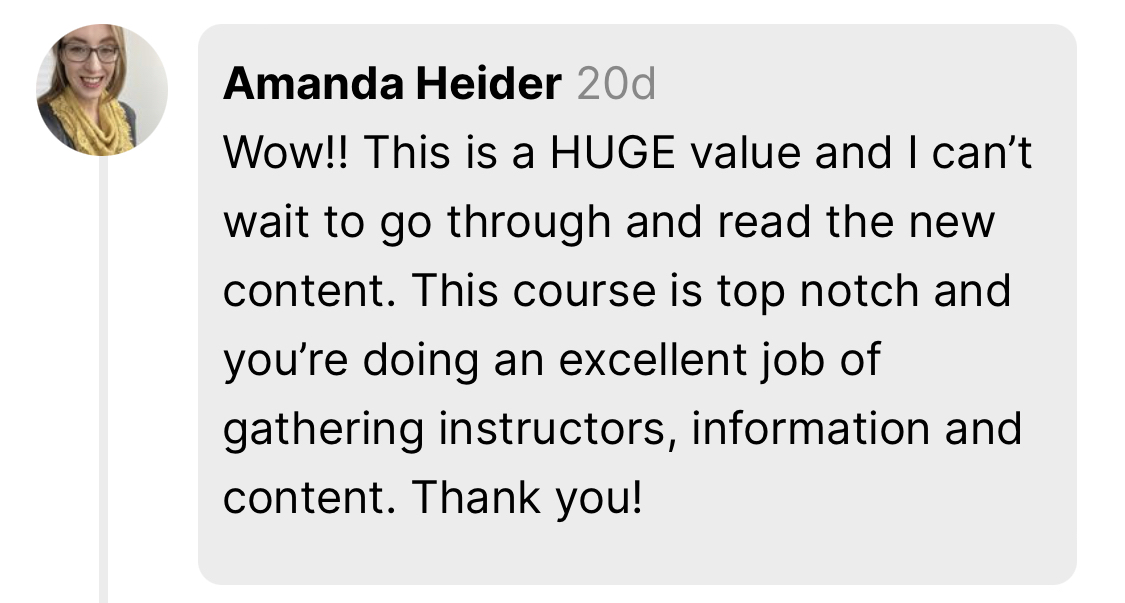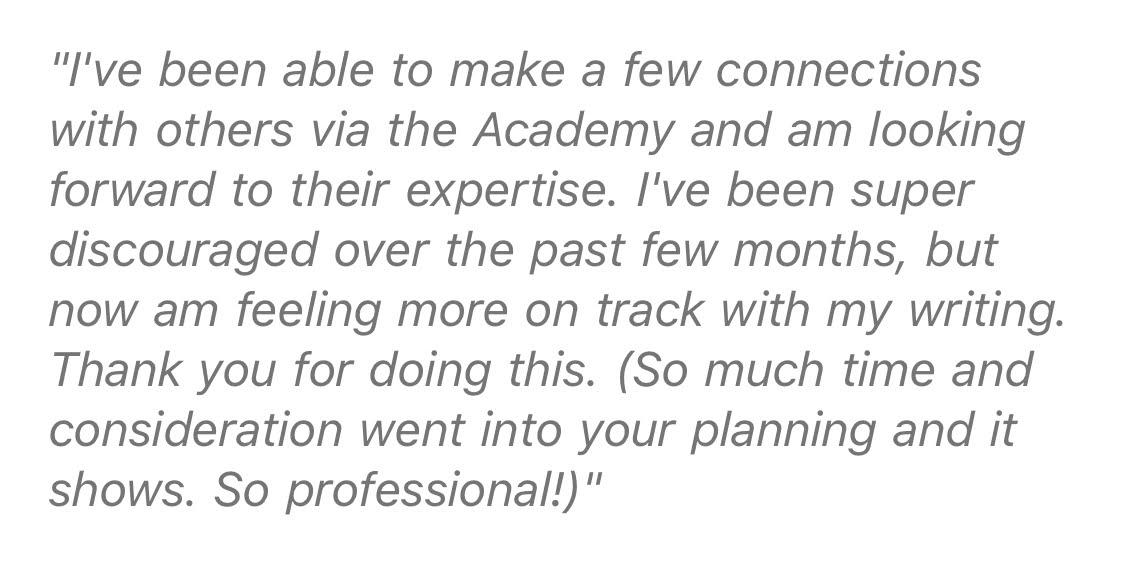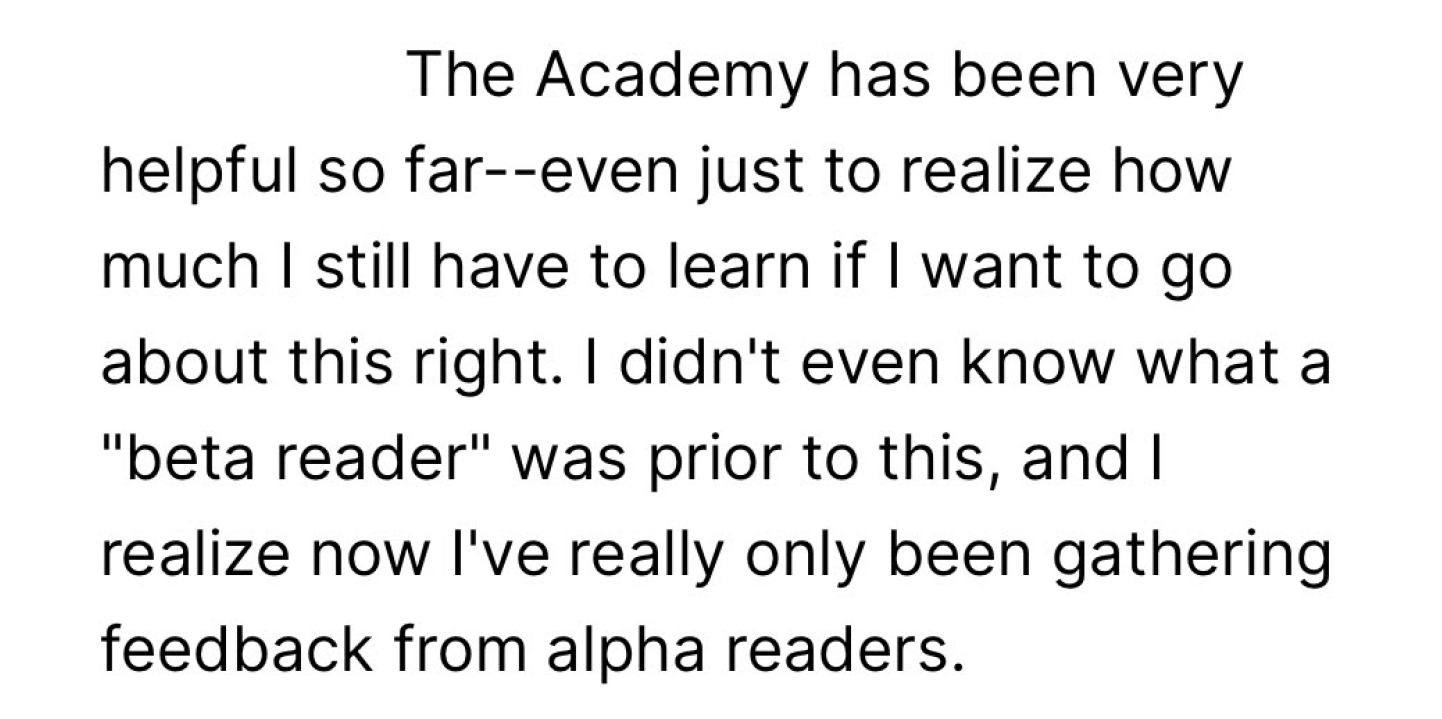 ENROLLMENT HAS CLOSED
Join our waitlist to be notified when we reopen!

FREQUENTLY ASKED QUESTIONS


When will enrollment open again?
We do not have an exact date. We are working to develop the very best resources for our current Founding Members. Once complete, we will reopen enrollment.
Can I get a refund if I change my mind?
Because you will be gaining immediate access to content and resources, we do not issue refunds or allow the stopping of payment plans. That being said, if you have any issues, please reach out to us to have a conversation.
Do I have to be Catholic to join?
Everyone is welcome! Just know, we teach through the lens of the Catholic faith and do not support the creation of books contrary to Catholic Church teaching.
Do I need to be working on a Catholic book?
Our teaching model works for all types of books, faith-based and non-faith-based.
I am outside the United States, can I join?
Yes! Just keep in mind, the course and Academy are structured to provide education based on U.S. systems and publishing practices. While you will definitely gain a good knowledge base, not everything will apply to those living outside the U.S.
Is your Academy open to high schoolers?
Our program is for anyone 18 years or older.

How do I access everything?
We use Teachable as our learning platform where you'll access the course, digital library, and video recordings. Teachable is best accessed via your desktop browser. There is also an iOS app with basic features.
Our community is accessible via the Heartbeat.chat platform. This can be accessed via desktop web browser, desktop app, iOS and Android apps.
Live Events will be held through Hopin's streaming platform.

How long do I have access to everything?
You'll have access for as long as you are a member. Your yearly membership starts the day you place your order with us (whether a subscription or payment plan) and is good for 12 months.

Will you be my publisher?
The beauty of this is that we provide you with the resources, support, community, and education to self-publish on your own. We are not your publisher and you retain all rights to your book.

Is this one-on-one coaching?
The community we have set up is meant for peer-to-peer support. While you will have access to Instructors at various times, it is within a group context and not meant for 1:1 consultation.
Is this just for authors who are self-publishing?
We welcome all authors! While our Academy is designed for self-publishing authors, we recognize that our resources, community, and events may appeal to all authors. Even those who have traditionally published may find themselves in need of marketing support.
Do you focus on a specific genre or type of book?
Our model is meant to be broad so that it applies to all types of books. e.g., memoirs, planners, children's books, fiction, etc. While we may discuss some of these genres or invite guest speakers, our intent is not to focus too heavily on any one area.
Will I get help with my writing?
The Academy is focused on the business and logistics of self-publishing as opposed to the craft of writing. While it is possible we will hold writing workshops and have opportunities for your work to be reviewed, our intent is not to replace the need for formal writing instruction.
Am I going to be a bestselling author?
We don't know, and we caution you from working with anyone who tells you otherwise! Self-publishing is hard work. It's not a get-rich-quick scheme. We do hope that by being a part of the Academy, you will save time, money, and have your best shot at success.

Will you be doing my editing, book cover design or other services?
We train you to find those service providers to work with on your own. Our goal is to empower you to become the project manager and creative director for your book, so you can self-publish on your own terms.

JOIN OUR WAITLIST
Let's stay in touch!
Subscribe for self-publishing tips, and to be notified when enrollment reopens.
WE ARE AN ALLI PARTNER MEMBER
The Alliance of Independent Authors (ALLI) vets and approves their Partner Members. Partner Members agree to a code of standards and are known to provide dedicated service to the self-publishing community. We are so thrilled to be included! (affiliate link below).