WE HAVE 2 INCREDIBLE WAYS TO SUPPORT YOU: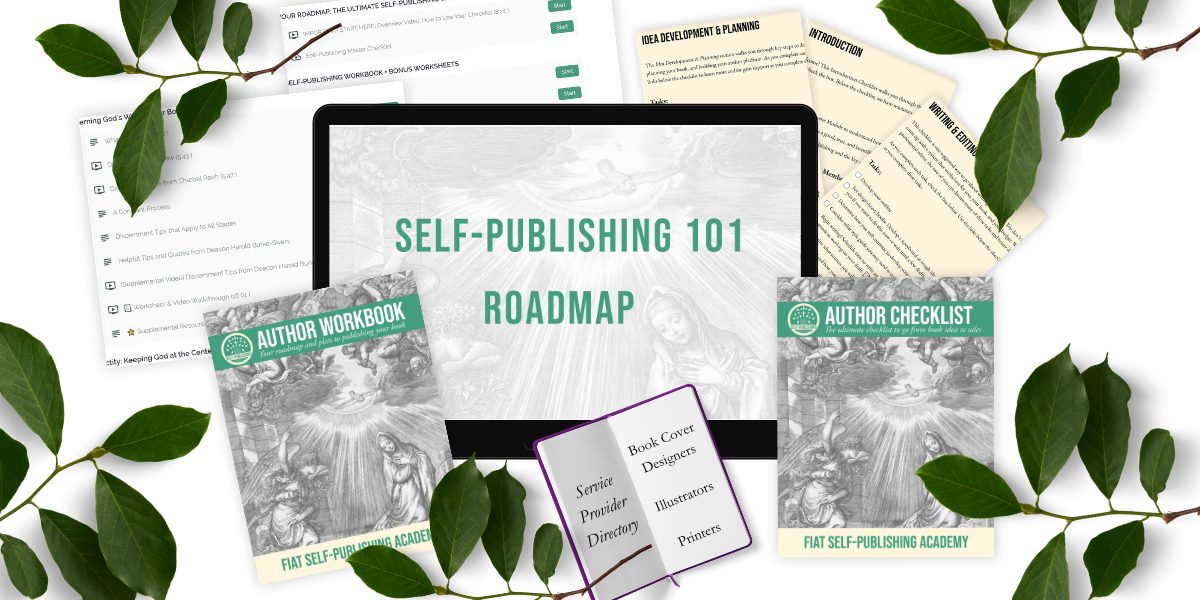 Self-Publishing 101 Roadmap & Course
Perfect if you need to learn how to self-publish and want a step-by-step checklist and plan.



Our self-paced course walks you through all stages of self-publishing, teaching you how to publish a good, true, and beautiful book through the lens of the Catholic faith. This includes: 1) Idea Development & Planning; 2) Writing; 3) Editing; 4) Formal Review; 5) Design; 6) Printing & Publishing; 7) Marketing; plus core areas: Business, Creativity, Discernment & Sanctity.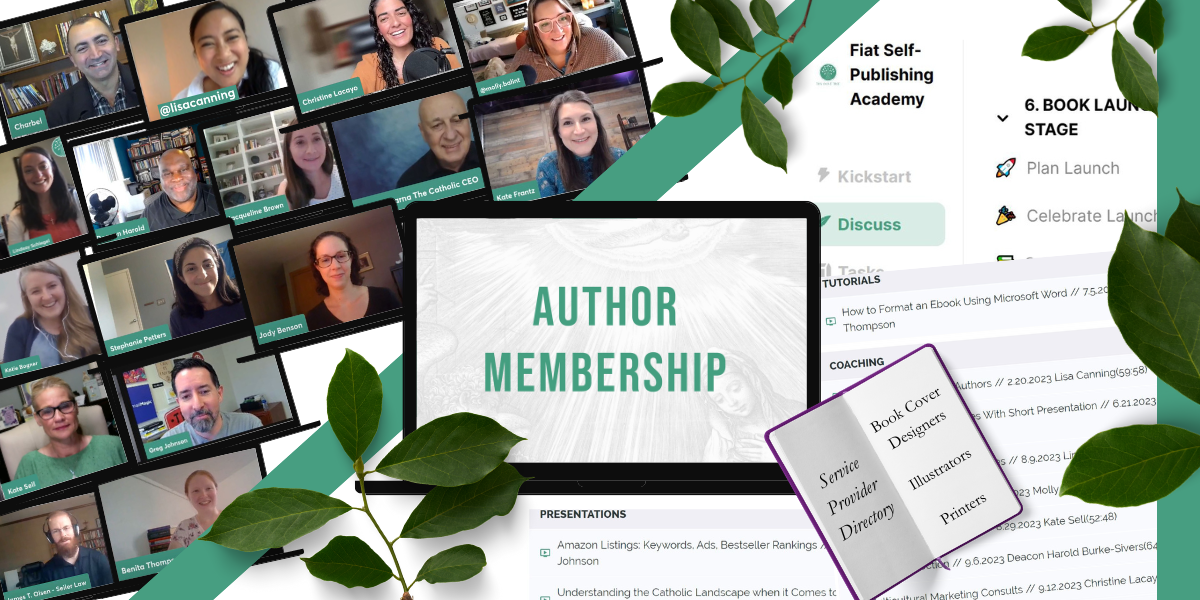 Author Monthly Membership
Group coaching, virtual events, community, and continuing education


This membership is perfect if:


You've already self-published and desire marketing support; want to find community with other Catholic self-published authors; want to stay on the forefront of self-publishing best practices; already know how to self-publish but want to break out of your silo, get feedback, and brainstorm with others.


OR you are enrolled in our Self-Publishing 101 Roadmap and desire additional support, accountability, and feedback.